Fatcat Web Construction

THE CLUB'S 2018 SPORTING CALENDAR
THURSDAY, MARCH 8TH
NRL TIPPING COMPETITION
EARLWOOD TIME
BEERCOIN EXCHANGE
BEERcoin currently trading at AUD64,000.00 based on The Entrance Hotel Resch's schooner price of AUD6.40
EARLWOOD NEWS - CLUB LAUNCHES
BEERCOIN CRYPTOCURRENCY
January 13, 2018
BEERcoin has been announced as the ESG&EC's digital currency and local payment system. This exciting new cryptocurrency is underpinned by keg-to-tap-to-peer technology.
After a soft launch at the Earlwood Hotel last night, the club has mined 1,040 coins - one for every entrant in our two golf majors over nearly 30 years. The cornerstone of BEERcoin's value is the price The Entrance Hotel charges club members for a schooner of Resch's served during our annual May golf pilgrimage.
The Central Coast schooner impost has been rising faster than Sydney house prices and has been a boon to those astute insiders who got in early on the crypto bandwagon. BEERcoin has an estimated worth in excess of AUD60 million (1 Entrance Hotel Resch's schooner = 1/10,000 BEERcoin).
BEERcoins can be stored in a digital wallet and used to pay for tournament entry fees, Costa Plenti accommodation, prizemoney and shouts of beer. The club's first BEERcoin recipient, President Davidson Love III, has become an overnight BEERcoin millionaire with his bulging wallet of 56 coins - one for each of his tournament appearances. Wallets will be issued to eligible members in a market sensitive manner and at President Love's discretion.
EARLWOOD NEWS - VENUES & COSTS
CONFIRMED FOR 2018 WORLD SERIES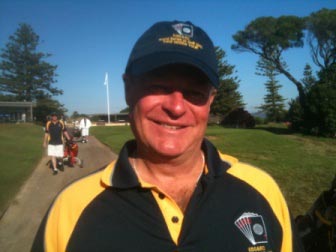 January 10, 2018
President Love has confirmed venues and costs for this year's World Series.
The teams events will be played Monday and Tuesday at Gosford and Wyong and the individual events, stableford and stroke, at Toukley and Shelly Beach on Thursday and Friday.
Play will start at 9.00am on the first 3 days and 30 minutes later on Friday. Carts will be provided at all four venues.
The tournament entry fee is $400.
EARLWOOD NEWS - JAVA HAAS
BREAKS THROUGH GRASS CEILING
AT 29TH ATTEMPT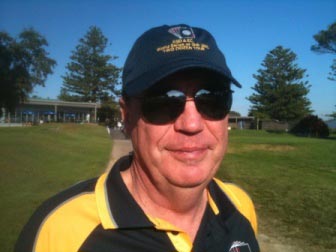 November 26, 2017
Java Haas has won the 2017 Match Play Championship 2 up after seeing off the challenge of Kenny Crenshaw.
As a contest, the match was entertaining but as an advertisement for the skills of our golf club, it maintained a well-earned reputation for poor performances at the final hurdle.
Java's long overdue victory gives him entry to a very select group - he becomes the 10th member to have completed the coveted home and away double.
EARLWOOD NEWS - PRESIDENT RELEASES
AUDITED POST MATCH PLAY ACCOUNTS
November 26, 2017
President Love has released the club's latest audited post-tournament accounts.
Balance Pre Match Play - $4575.50
Revenue - $1330 (19 players x 70)
Expenses - $2337 (green fees 988, hospitality 579, anniversary discount 50, prizemoney and trophys 720)
Tournament Loss - $1007
Balance Post Match Play - $3568.50 (includes $200 deposit with Shelly Beach for 2018)
Davidson Love III
Club President & Auditor
EARLWOOD NEWS - BARRY SPENCE
WINS NRL TIPPING COMPETITION
September 3, 2017
NSW Central Coast identity Barry Spence has won the club's 2017 NRL Tipping Competition and pocketed $2,000 for his efforts.
Spence tallied 346 pts to finish two clear of the equal 2nd placegetters Danny Downey, Clint Adams and Alan Katzmann, who split $2,500. Spence's total was 10 pts less than last year's winner, "Slimey" Vince Nevin, and 14 shy of Alan Katzmann's 360 pts (2008) 26 round/6 and 4 format record.
A few facts and figures for the season. There were 36 Perfect Rounds, up from 23 last year, with six tipsters netting 2. On the back of those perfect rounds, Katzmann, Mario Simonetti and Jemima Todd scored the most bonus points during the season (13) with ten others scoring 10 or more. Interestingly, only one of those tipsters figured in the major prizemoney.
Tipsters accumulated 539 bonus points during the season (273 scratch, 194 handicap and 72 perfect round) compared with 497 last year (302/149/46).
Hurry, hurry, hurry, step right up - enter a competition offering a measured increase in wealth combined with life-changing international acclaim to it's most successful tipster.
The National Rugby League's (NRL) season commences on Thursday, March 8 and the ESG&EC is again running it's innovative online rugby league tipping competition, 1. "A Competition With A Difference". Your pre-paid $80 entry fee guarantees 25 bouts of weekly angst.
There are a few things that make our competition stand apart from all the others. The first is so very simple and yet fiendishly difficult - you don't make a selection in every game. On a normal weekend, you "only" need to pick 6 winners from any of the 8 games. These 6 picks are known as your scratch selections.
Second, we add a another class of selections to the mix - handicap selections. The underdog in each game is given a points start and you must select a further 4 winners, again from any of the 8 games, taking the starts into account.
Besides our major prizes, there are 2. 10 opportunities during the season to win some cash. And finally, we conduct an entertaining, professional and most importantly a transparent competition as evidenced by the fact in 2017 two-thirds of participants had been tipping with us for 15 years or more. More detailed information can be found on the Competition Rules page in the NRL Tipping area of this website.
1. The ESG&EC's "A Competition With A Difference", although sharing sporting, pseudo-celebrity and gambling interests and greatly admiring the now defunct charity's business acumen and chutzpah, was regrettably never associated with The Shane Warne Foundation
2. Based on the 2017 competition with 85 tipsters
MONDAY, MAY 14TH
WORLD SERIES OF GOLF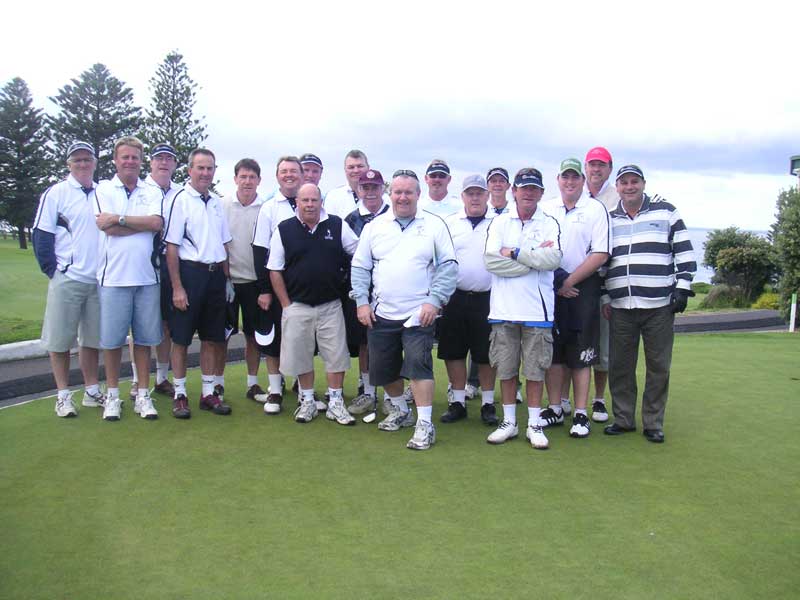 World Series XXX will tee-off on Monday, May 14, at Gosford and conclude with The Championship Round at Shelly Beach on Friday, May 18. The venues for Tuesday and Thursday are Wyong and Toukley.
Two-time winner and defending champion Notah Kelly III will headline the expected international field of *JPY Hayes, *Jose-Mumma Olazabal, Rich Kent, *Kipper Parnevik, *Seve Hemosteros, Henney Stenson, *Garry Mize, *Peard Fulke, Muzzy Zoeller, *Java Haas, Kenny Crenshaw, *Davidson Love III, *Edwardo Romero, Sir Dick Faldo, *Hunter Meehan, Bourkie Baird, *Big Jack Daley, *Cavey Pavin, *Soldier Montgomerie, *Tack Nicklaus, Trent Strange, *Per-Ulrik Fatcatsson and *Tubby Waldorf (*past champion).
WEDNESDAY, MAY 16TH
WORLD SERIES OF EUCHRE
The World Series of Euchre is played mid-week at The Entrance Hotel Euchredome during the World Series of Golf.
The knock-out event is held after Wednesday's races and begins with the all important draw for partners conducted by Blue "Six Card" Sheedy B.Eu (Hons), the Earlwood Euchre University's professor emeritus. According to the wily old matchmaker last year's winners, Tubby Waldorf and the good professor himself, will start at long odds to team up let alone go back to back.
2017 World Series of Euchre Results.
SUNDAY, NOVEMBER 11TH
MATCH PLAY CHAMPIONSHIP
Featuring some of the toughest and most picturesque holes on the Cooks Peninsula, The Royal & Ancient Marrickville Old Course will host the thirtieth running of The Championship. 2017 winner, Java Haas, will attempt to create history by successfully defending the Stephen Angry Anderson Trophy.
The tournament is a handicap match play event and, unless we have exactly 16 competitors, play begins with the Don Lane Invitational stableford qualifying round. The event will likely start on Sunday, November 11, and spans 3 consecutive weekends with the semi-finals by default set down for the Friday before the Championship Match.
Fatcat Web Construction