CORONAVIRUS UPDATE
Our carefully curated sporting season, set out below, is slowly recovering from the coronavirus.
Fatcat's NRL Tipping Competition, 'A Competition With A Difference', resumed on May 28 after an 8-week suspension.
Planning for the '20/20 Perfect Vision Tour', originally scheduled for May 18, will now start again following the NSW government's staged reopening of pubs and clubs. The club executive team will be looking at either playing before the July school holidays (Monday July 6 - Friday July 17) or shortly after. Members will be canvassed in the coming days regarding their availability and preferences.
Later in the year the Jets Reunion Day is off with the Canterbury Cup abandoned for the season after one round with the Jets leading the comp, and therefore remaining premiers, and undefeated at that, in 2020. Jets President Barry Cotter has called on all supporters to take out a Jets season membership to help them meet their early season obligations.
2020 SPORTS CALENDAR
THE NEWTOWN JETS NEED YOUR HELP IN 2020
Terry Rowney, a long-time tipping comp tragic and even longer time director and benefactor of the Newtown Rugby League Football Club, has passed on the club's call for financial help following the abandonment of this year's NSW Canterbury Cup.
"We call upon Newtown supporters everywhere to contribute $100 to become a 'Keep The Jets Flying' member. You will receive a unique package of memorabilia that will last a lifetime, one that will enable you to relive one of the greatest years in our club's history. You might not be able to watch games this year but you can relive the glory of last season with this package. There are also a number of other membership packages available to suit your budget."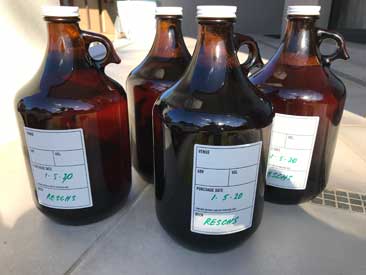 © ESG&EC Media
MAY TOUR COVID-19 UPDATE
April 29. Our '20/20 Perfect Vision Tour', incorporating two World Series events, will only go ahead if and when the present social restrictions are relaxed.
We have cancelled our course and accommodation bookings for the week of May 18 with a number of Central Coast golf courses reporting they have limited course access to members only. Costa Plenti landlords have agreed to carry accommodation deposits forward.
Business entrepreneur Wayne Pearce has been appointed by ESG&EC President Love with a brief to have the tournament start as soon as possible. A former Leichhardt Oval hot dog vendor, Pearce is overseeing the club's 'Project Uranus' and seeking out the advice of as many as five different club experts to determine appropriate safety protocols, as well as the most appropriate accommodation to house the players when the tour gets underway.
Pearce said the initial advice of infectious and sexually transmitted diseases expert, Professor Shearman, was cause for optimism. "Absolutely. The meetings I've had with him have been mostly very encouraging and then later in the afternoon somewhat bewildering. The biosecurity aspect is the core aspect up front that we need to address because those parameters determine where and when the event can be played and that feeds into what the tournament structure will look like.
"There's a fair bit of work that needs to be done in terms of protocols but most importantly players are certainly keen to get up there as soon as possible. They're willing to put their lives on hold and enter a self-imposed Central Coast bubble."
NRL TIPPING COVID-19 UPDATE
April 29. With the NRL announcing plans yesterday to have their season resume on May 28 Fatcat's NRL tipping competition, 'A Competition With Differnce' is now defrosting after being removed from the freezer.
The NRL is aiming to play 20 rounds by late September which easily fits into Fatcat's nominated conditions for reviving the competition (a minimum 16 rounds by the October long weekend)
There's still a few obstacles for the NRL to overcome so we'll see how they unfold out over the coming days. Expect more news in a fortnight.
CLUB HEROES CLEAR SHIP OF CORONAVIRUS
March 4. Sensing a lack of leadership aboard Royal Caribbean's Ovation of the Seas, Davidson Love and Seve Hemosteros filled the vacuum, took charge of the ship and appointed themselves roving medical wardens.
Pictured in their hazmat suits patrolling the corridors, within days of leaving Sydney the enthusiastic pair, dubbed Virus Busters by the crew, had disembarked to the lifeboats mid-ocean 327 passengers who displayed mild coronavirus symptons.
"Getting a table in the dining rooms or a seat at bingo is a lot easier now and there's still 7 days left to clear a few more passengers," said Mr Hemosteros.
THE LAD FROM OZ RETURNS EVER SO BRIEFLY
February 6. Former Lewisham dux, Iditarod dog sled racer (pictured) and grand raconteur Glenn "Finn" Findlay will be stopping over in Sydney for just a few days later this month before heading north to sail The Whitsundays where he'll be scouting locations for the 2021 America's Cup.
His sole Sydney public appearance will be at Engadine Bowling Club's in the round bar, Friday February 21, from 3pm onwards where he'll perform a number of cabaret classics ("I Still Call Turton Avenue Home", "Tenterfield Musher" and a personal favourite "Quiet Please, There's A Lady Onstage" from his critically acclaimed and autobiographical Broadway musical, "The Lad from Oz".
Tickets can be purchased at the front desk when you sign in.
CLUB FINANCIAL STATEMENT POST 2019 MATCH PLAY
November 24, 2019. The club has released it's latest audited post-tournament accounts.
Balance Pre Match Play - $2,854.82
MP Revenue - $1,900 (17 players + 4 guests)
MP Expenses - $2,457.70 (green fees 1082, milestones 100, prizemoney 700, hospitality 575.70)
Tournament Loss - $557.70
Balance Post Match Play - $2,297.12
Davidson Love III
Club President & Auditor
VALE GAZ PHILLIPS
August 5, 2019. The club received news this morning of the sudden death of UK-based tipster and past ESG&EC member Gary Phillips. Gaz suffered a heart attack during a social cricket match and was unable to be revived.
This is a very recent photo of Gaz (middle) borrowed from the Pudsey St Lawrence Cricket Club website (hover or tap image to enlarge). He's with brother-in-law John McGovern (hat), his niece Frances and sister, Lyn McGovern.
Our deepest condolences to Tracy and Liam on the loss of a loving husband and father and to all his family and friends.
Vale Gaz - a great friend to many on these shores.
TOUKLEY ENVIRONMENTAL DISASTER
The EPA has identified an area just out of bounds on the 14th hole of Toukley golf course as the sole source of the contamination, a spot where human stool types 6 and 7 were found in abundance, along with a few soiled baby wipes and discarded imodium packaging
WOOD 'N STAIRWAY TO HEAVEN
combined with a profound interest in Anglican theological fashion, he confirmed travelling to and from Saints games with the wildly flamboyant and gregarious Froggy Smith had caused him to ponder on the emptiness and shallowness of his own existence and probably made him susceptible to the overtures of the fringe religious group
WHITEBOARD AFFAIR SNAGS HANDICAPPER
Tubby Waldorf was accused of failing to observe the rudimentary protocols of golf handicapping. Opposition leader Alexander Downer said, 'The annual Match Play Championship is one of Australia's premier sporting and cultural events, combining the pomp, ceremony and tradition of a British royal coronation with the appalling drunken behaviour of Munich's Ocktoberfest patrons
QATAR TO HOST 2015 WORLD SERIES
When the local press suggested Daley's latest alterations to the Al-Wakrah layout, originally planned to resemble the sails of a dhow boat, now made the course look like an 'enormous vagina', Daley replied, 'The resemblance to a woman's flange is more subliminal than intentional, but I for one love it
DAILY TELEGRAPH ATTACKS THE TACK
erstwhile colleagues and friends of Nicklaus were disappointingly quick to jump on the Webster bandwagon. Lady Morisset, a prominent member of Lake Macquarie high society, stated, 'When I first cohabitated with Tack, every morning I woke up, looked at him and just wanted to heave. The nausea slowly recedes with time but it never quite goes away
BATTLE FOR ESG&EC PRESIDENCY
and I say to them today, I will not hand control of the ESG&EC over to Davidson Love III, Edwardo Romero and Big Jack Daley. The old regime will never again dictate the fortunes of our club, nor will they regain control of what they covet most - access to the potentially lucrative Dickworth-Lewis golf handicap algorithms
CLUB OPENS WALDORF MENS HEALTH CENTRE IN PENANG
this includes a relaxing golden shower at either single flow (the Cavey Pavin) or dual flow (the Seve Hemosteros) courtesy of your caddies during or after your round and a free consultation with our immigration specialist, The Judge, should you be looking to import a caddy on a 457 visa
OUR "LORD LUCAN" SEEKS 2012 PLAYING TICKET
Jack acknowledged that he'd been in a very dark place when he went to Samoa. It was extremely fortunate, now he's sought readmittance to the tour, that their Medicare system could not afford to remove his enormous genitalia - it would have blown the island's entire health budget
THE FATCATSSON REVIEW
the evidence is our player's basic golf skills are diminishing in key areas; in particular driving, long irons, short irons, steam irons (Jose-Mumma Olazabal being the sole exception), chipping, sand play and putting. General athleticism, game sense/match awareness and golf expertise has fallen markedly in this period
DON LANE TRIVIA QUIZ
This quiz has been compiled by Ford Funk, an Immigration Judge and Australian President of the Don Lane Lay the Cable Institute. He is also a director of the discreet humanitarian aid organisation, The 386 Society.
True or false?
Kim told The Judge about her night with Don and his unusual request
ANSWERS TO DON LANE TRIVIA QUIZ
True.
Unusual request? The Judge says it's a very normal and natural bodily function although he accepts not everyone lays one on top of a custom built glass top coffee table in the lounge room
FATCAT'S SONGS OF THE WEEK
James Reyne 'Capsize'
Arlo Guthrie 'Chilling of the Evening'
THURSDAY MARCH 12 - NRL TIPPING COMP
The Earlwood Social Golf & Euchre Club, a magnet for under-performing golf and euchre players from Earlwood and surrounds, is again hosting Fatcat's innovative "A Competition With A Difference". An $80 entry fee, which must be paid prior to the opening round, ensures participants 25 bouts of weekly tipping angst.
There are a few things that make this competition stand apart from all the others. The first is so very simple and yet fiendishly difficult - you don't make a selection in every game. On a normal weekend, you "only" need to pick 6 winners from any of the 8 games. These 6 picks are known as your scratch selections.
Second, another class of selections is added to the mix - handicap selections. The underdog in each game is given a points start and you must select a further 4 winners, again from any of the 8 games, taking the starts into account.
Besides the major prizes, there are 1. 10 opportunities during the season to win some cash. And finally, Fatcat conducts an entertaining, professional and most importantly a transparent competition as evidenced by the fact in 2019 just under two-thirds of tipsters had been involved for 10 years or more.
1. Based on the 2019 competition with 99 tipsters
Click here for more information
SATURDAY MAY 16 - THE 20/20 PERFECT VISION TOUR
Like every May for the past 31 years, the ESG&EC will pack up it's bag of tricks, golf sticks and 2. Scanlen's footy cards and travel up to the NSW Central Coast to conduct it's week-long festival of sport and provide solace and cheer to the 3. good burghers of The Entrance.
To assist players with their preparation, the club offers voluntary but popular pre-tournament 1, 2 or 3 day sea-level acclimatisation and hydration programs run by the self-accredited industry leader in hydration theory (but certainly not practice), The Shearman Institute.
2. Visit the NRL Tpping area of this website to see our extensive collection of 1980 Scanlens footy cards
3. Not to be confused with Jose-Mumma Olazabal, a rather bad burgher
MONDAY MAY 18 - WORLD SERIES OF GOLF XXXII
The feature tournament of the '20/20 Perfect Vision Tour', the World Series of Golf, is the ESG&EC's premier event. It is played over 4 rounds (2 teams and 2 individual days) at accredited courses on the World Series rota - Gosford, Wyong, Kooindah Waters, Everglades, Toukley and the traditional home of Friday's Championship Day, Shelly Beach (formerly known as Tuggerah Lakes).
Three-time winner and defending champion Davidson Love III will headline the expected international field of *Jose-Mumma Olazabal, *Seve Hemosteros, Rich Kent, Paulking Harrington, *Kipper Parnevik, Henney Stenson, *Peard Fulke, Garry Mize, *Java Haas, Sir Dick Faldo, *Hunter Meehan, *Edwardo Romero, Grantief Goosen, *Cavey Pavin, *Soldier Montgomerie, *Notah Kelly III, Trent Strange and *Per-Ulrik Fatcatsson (*past champion).
WEDNESDAY MAY 20 - EUCHRE WORLD SERIES
The lesser tournament of 'The 20/20 Perfect Vision Tour', the World Series of Euchre, is played mid-week at The Entrance Hotel Euchredome.
The knock-out event is held after Wednesday's races and begins with the all important draw for partners conducted by Blue "6 Card" Sheedy B.Eu (Hons), the Earlwood Euchre University's professor emeritus. According to the wily old matchmaker last year's winners, Tubby Waldorf & Trent Strange, will start at long odds to team up let alone go back to back.
2019 World Series of Euchre results
AUGUST - NEWTOWN REUNION DAY
The mighty Newtown Jets, defending Canterbury Cup Premiers and NRL State Champions, organise their final home game of the season as the Jets (and Bluebags) official reunion day. The ESG&EC is always well represented at this annual gathering, meeting at hipster heaven, the Henson Park Hotel, for a pre-game aperitif and watching the match (3pm kick-off) from the Lee Harvey Oswald grassy knoll adjacent to the King George V Memorial Grandstand and kiosk.
NOVEMBER - MATCH PLAY CHAMPIONSHIP
Dating back to 1989, The Championship is the ESG&EC's second golf major. Once famously described in Federal Parliament by opposition leader Alexander Downer as 4. ".. combining the pomp, ceremony and tradition of a British royal coronation with the appalling drunken behaviour of Munich's Ocktoberfest patrons ..", the tournament continues to draw record fields and healthy crowds to the challenging Cooks Peninsula links course, the R&A Marrickville.
The tournament is a handicap match play event spanning 3 consecutive weekends and, with the possible exception of the semi-finals, competitors must walk the course and comply with the nominated playing schedule. The start date will be confirmed mid-June after consultation with R&A officials and the ESG&EC astrologer.
Five-time winner and defending champion Davidson Love III headlines the expected international field of Seve Hemosteros, Garry Mize, *Java Haas, *Grantief Goosen, *Dick Faldo, *Peard Fulke, *Bourkie Baird, *Soldier Montgomerie, Karrie White, Hunter Meehan, Per-Ulrik Fatcatsson, Danny White Shark, Lewis Oosthuizen, *Notah Kelly III and *Tubby Waldorf competing for the prestigious Stephen Angry Anderson Trophy (*past champion). All members are welcome to compete in the Don Lane Invitational Qualifying Round even if they are unable to participate in the match play rounds.
4. From Hansard House of Representatives Report 1994