2019 TOURNAMENT
for the Stephen Angry Anderson Trophy
November 10 through to November 24
Sponsor of the Don Lane Invitational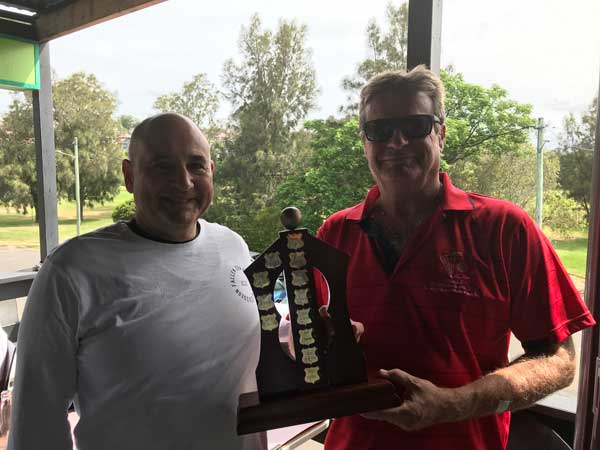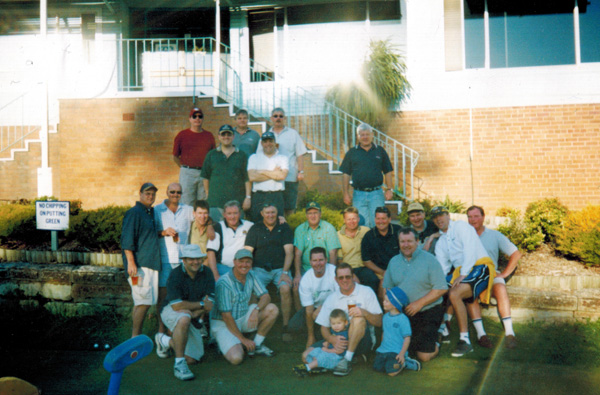 © ESG&EC Media
THE LAD FROM OZ RETURNS EVER SO BRIEFLY
February 6. Former Lewisham dux, Iditarod dog sled racer (pictured) and grand raconteur Glenn "Finn" Findlay will be stopping over in Sydney for just a few days later this month before heading north to sail The Whitsundays where he'll be scouting locations for the 2021 America's Cup.
His sole Sydney public appearance will be at Engadine Bowling Club's in the round bar, Friday February 21, from 3pm onwards where he'll perform a number of cabaret classics ("I Still Call Turton Avenue Home", "Tenterfield Musher" and a personal favourite "Quiet Please, There's A Lady Onstage" from his critically acclaimed and autobiographical Broadway musical, "The Lad from Oz".
Tickets can be purchased at the front desk when you sign in.
20/20 PERFECT VISION TOUR
January 28. The week long sporting and cultural extravaganza, incorporating two sanctioned World Series events, will commence on Monday, May 18.
Best estimates for WSofG XXXII is for around 16 starters with the following venues now booked - Gosford (Monday), Wyong (Tuesday), Toukley (Thursday) and Shelly Beach (Friday).
Prospective Costa Plenti Estate residents are required to send their $200 accommodation deposit, half of which is non-refundable, to President Love's Cayman Island account by Friday, February 7 (details provided in group email January 26). The cost of a bed on the estate is expected to be $400 with the balance, once confirmed, payable early May.
The tournament entry fee is $450 and should also be preferably paid prior to the tour.
CLUB FINANCIAL STATEMENT POST 2019 MATCH PLAY
November 24, 2019. The club has released it's latest audited post-tournament accounts.
Balance Pre Match Play - $2,854.82
MP Revenue - $1,900 (17 players + 4 guests)
MP Expenses - $2,457.70 (green fees 1082, milestones 100, prizemoney 700, hospitality 575.70)
Tournament Loss - $557.70
Balance Post Match Play - $2,297.12
Davidson Love III
Club President & Auditor
Recent financial statements can be viewed in the About Us area of this website
LOVE FEST CONTINUES AT 2019 MATCH PLAY CHAMPIONSHIP
November 24, 2019. Club President Davidson Love III created history today when he became the first player in 31 years to claim the club's coveted calendar year golf majors clean sweep.
A hot favourite entering the Championship Match, Love (picture supplied by ESG&EC Media) gradually wriggled free from the closer than expected challenge to defeat a tenacious Danny White Shark 4 & 3.
As well as the unprecedented calendar double, he now has an imposing 5-0 record in championship matches to add to his 3 World Series titles in the past 6 years. There's a lot to be said for an early retirement and a new set of metal drivers.
NEWTOWN JETS 2019 NRL STATE CHAMPIONS
October 6, 2019. Another week, another chip from his own side of halfway, another last minute miracle from the Jets magician Billy Magoulias (pictured).
This time it was Jackson Ferris on hand to gather the bouncing ball and race away to score under the posts as the full-time siren sounded to give the Jets an 18-16 lead over Queensland's Burleigh Bears.
Retiring player Greg Eastwood kicked the conversion and Newtown cult hero and front-rower Toby Rudolf was named player of the match. The NSWRL website has a 4 minute highlights package showcasing more Billy Magoulias magic
NEWTOWN JETS 2019 CANTERBURY CUP PREMIERS
September 29, 2019. It took until the 8th minute of extra time for the Newtown Jets to kill off Parramatta's feeder side Wentworthville 20-15 in the 2019 Canterbury Cup Grand Final and cap off another great season for coach Greg Matterson and the team.
The NSWRL website has a 4 minute Grand Final highlights package showcasing some Billy Magoulias magic and the absolute class of man of the match Will Kennedy (pictured) who scored the match winning try.
RESULTS FOR FATCAT'S NRL TIPPING COMPETITION
September 8, 2019. It came down to the last game of the season to determine the outcome in Fatcat's annual NRL Tipping Competition, "A Competition With A Difference". Charbel Hatem's epic 19 point final round saw him jump from 8th place to equal first with Peter Escott and they split $3,500.
Marc Taylor finished 3rd ($1,000) 3 points behind the winning duo and 1 point ahead of BJ Malone and last year's winner Chris Ryan ($500 each).
Rounds 17-25 segment winners were Shaun Froggatt (overall 135pts) and Marc Taylor (handicap 53pts). The inaugural Gilling Legacy "winner" was Annie Mustow who redeemed her $80 entry fee after a thoroughly underwhelming debut season.
The 6 tipsters who gained entry - through a combination of skill and good fortune - to the competition's $250 lucky door prize, The Finals Series, are Charbel Hatem, Peter Escott, Mark Young, Michael Blaser, Connie Spence and John Hermsen.
VALE GAZ PHILLIPS
August 5, 2019. The club received news this morning of the sudden death of UK-based tipster and past ESG&EC member Gary Phillips. Gaz suffered a heart attack during a social cricket match and was unable to be revived.
This is a very recent photo of Gaz (middle) borrowed from the Pudsey St Lawrence Cricket Club website (hover or tap image to enlarge). He's with brother-in-law John McGovern (hat), his niece Frances and sister, Lyn McGovern.
Our deepest condolences to Tracy and Liam on the loss of a loving husband and father and to all his family and friends.
Vale Gaz - a great friend to many on these shores.
LOVE CONQUERS ALL
May 17, 2019. After a near 25 year drought, Club President Davidson Love III (picture supplied by ESG&EC Media) has now strung together 3 World Series of Golf victories (2013, 2014 and 2019) in his past 6 starts.
Critics of the Love regime have suggested when you control the schedule, the events, handicaps, playing partners, finances and the weather - it couldn't have been better - you should own the tournament and it's becoming quite obvious the President does.
Love finished on 6pts with wins in Monday's teams match play (paired with Notah Kelly) and Tuesday's stableford aggregate (partnered with Hunter Meehan) and seconds in the individual stableford (29pts) and stroke events (net 82).
Shire resident Hunter Meehan showed a welcome return to form with only his second podium finish in the past 15 starts. Meehan's results were a 2 & 1 loss in the teams match play (Rich Kent), a win in the stableford aggreagte (Love), a fourth and fifth in the individual events to finish on 13pts.
Brookvale Oval NRL interchange official Peard Fulke rounded out the placings on 16pts after a win in the teams match play (Romero), a fourth in the stableford aggregate (Strange), and a third and eighth in the individual events.
EARLWOOD SECURITIES EXCHANGE
Beercoin's listed price is underpinned by the cost of a schooner (425ml) of Resch's served in the public bar of The Entrance Hotel during the World Series of Golf (1 schooner = 1 Beercoin). In the 12 months to May 2019, Beercoin's market capitalisation rose 4.5% to $1,035. Hover or tap Beercoin image to enlarge.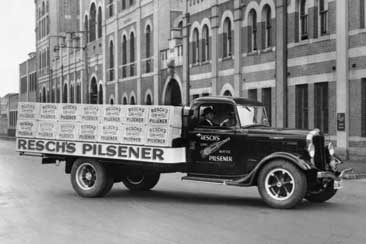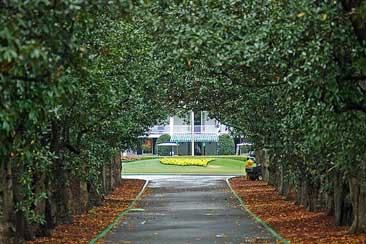 1989 CHAMPIONSHIP MATCH
Davidson Love def.
Costantino Blocker
1990 CHAMPIONSHIP MATCH
Tubby Waldorf def.
Big Jack Daley
1991 CHAMPIONSHIP MATCH
Davidson Love def.
Garry Mize
1992 CHAMPIONSHIP MATCH
Shigeki Moroneyama def.
Soldier Montgomerie
1993 CHAMPIONSHIP MATCH
Tack Nicklaus def.
Hal Whitton
1994 CHAMPIONSHIP MATCH
Davidson Love def.
Per-Ulrik Fatcatsson
1995 CHAMPIONSHIP MATCH
Hal Whitton def.
Cavey Pavin
1996 CHAMPIONSHIP MATCH
Cavey Pavin def.
Java Haas
1997 CHAMPIONSHIP MATCH
Vijay Field def.
Dick Faldo 4 & 3
1998 CHAMPIONSHIP MATCH
Costantino Blocker def.
Bluey Dunk 2 up
1999 CHAMPIONSHIP MATCH
Soldier Montgomerie def.
Per-Ulrik Fatcatsson 8 & 7
2000 CHAMPIONSHIP MATCH
Dick Faldo def.
Costantino Blocker 4 & 3
2001 CHAMPIONSHIP MATCH
Ford Funk def.
Sergio Grasscia 2 up
2002 CHAMPIONSHIP MATCH
Vijay Field def.
Java Haas 4 & 2
2003 CHAMPIONSHIP MATCH
Shigeki Moroneyama def.
Garry Mize 5 & 3
2004 CHAMPIONSHIP MATCH
Davidson Love def.
Ken Crenshaw 1 up
2005 CHAMPIONSHIP MATCH
Bluey Dunk def.
Tack Nicklaus 3 & 1
2006 CHAMPIONSHIP MATCH
Edwardo Romero def.
Vijay Field 6 & 4
2007 CHAMPIONSHIP MATCH
Kipper Parnevik def.
Per-Ulrik Fatcatsson 2 & 1
2008 CHAMPIONSHIP MATCH
Notah Kelly def.
Peard Fulke 2 & 1
2009 CHAMPIONSHIP MATCH
Ken Crenshaw def.
Boo Boo Weekley 3 & 1
2010 CHAMPIONSHIP MATCH
Peard Fulke def.
Karrie White 4 & 3
2011 CHAMPIONSHIP MATCH
Henney Stenson def.
Tubby Waldorf 3 & 1
2012 CHAMPIONSHIP MATCH
Kipper Parnevik def.
Grantief Goosen 6 & 5
2013 CHAMPIONSHIP MATCH
Bourkie Baird def.
Peard Fulke 3 & 1
2014 CHAMPIONSHIP MATCH
Boo Boo Weekley def.
Dick Faldo 4 & 3
2015 CHAMPIONSHIP MATCH
Grantief Goosen def.
Ken Crenshaw 4 & 3
2016 CHAMPIONSHIP MATCH
Muzzy Zoeller def.
Bourkie Baird 3 & 2
2017 CHAMPIONSHIP MATCH
Java Haas def.
Ken Crenshaw 2 up
2018 CHAMPIONSHIP MATCH
Ken Crenshaw def.
Notah Kelly 5 & 4
2019 CHAMPIONSHIP MATCH
Davidson Love def.
Danny White Shark 4 & 3
MATCH PLAY FINAL SUNDAY NOVEMBER 24
Match 7 - Davidson Love def. Danny White Shark 4 & 3.
Club President Davidson Love III created history today when he became the first player in 31 years to claim the club's coveted calendar year golf majors clean sweep.
A hot favourite entering the Championship Match, Love gradually wriggled free from the closer than expected challenge to defeat a tenacious Danny White Shark at the 15th hole.
As well as the unprecedented calendar double, he now has an imposing 5-0 record in championship matches to add to his 3 World Series titles in the past 6 years. There's a lot to be said for an early retirement and a new set of metal woods.
MIDWEEK SEMI-FINALS
Match 5 - Davidson Love def. Java Haas 7 & 5
Match 6 - Danny White Shark def. Tubby Waldorf 4 & 3
ROUND OF 8 - HECKLE SUNDAY NOVEMBER 17
Match 1 - Java Haas (+1) def. Grantief Goosen 1 up
Match 2 - Davidson Love (+14) def. Garry Mize 6 & 5
Match 3 - Danny White Shark (+1) def. Notah Kelly 4 & 2
Match 4 - Tubby Waldorf (+11) def. Hunter Meehan 3 & 2
THE DON LANE INVITATIONAL STROKE QUALIFYING ROUND - NOVEMBER 10
21 starters teed up in the Wealth Partners Financial Solutions sponsored Don Lane Invitational with 17 of those seeking one of the eight spots available for the Match Play Championship. Results were 1st A Edwardo Romero (70 net), 2nd Java Haas, 3rd B Boo Boo Weekley and 4th Tubby Waldorf (74), 5th Notah Kelly (77), 6th Davidson Love and 7th Garry Mize (78), 8th Danny White Shark (79), 9th Hunter Meehan and 10th Grantief Goosen (80), 11th Per-Ulrik Fatcatsson and 12th Peard Fulke (81), 13th B Bill Mickelson (82), 14th Bourkie Baird and 15th Seve Hemosteros (83), 16th Soldier Montgomerie (84), 17th B Kiradech Aphibarneyrat (85), 18th Dick Faldo (86), 19th B Ford Funk and 20th Lewis Oosthuizen (89) and 21st Karrie White (97).
A Late withdrawal from Match Play rounds
B Did not enter the Match Play Championship
ABOUT THE CHAMPIONSHIP
The tournament is a handicap match play event spanning 3 consecutive weekends and, with the possible exception of the semi-finals, competitors must walk the course and comply with the Tournament Competition Committee's (TCC) nominated playing schedule.
All members are welcome to compete in the Don Lane Invitational Stroke Qualifying Round even if they are unable to participate in the match play rounds. This year's Don Lane is being sponsored by Bill Rainger from Wealth Partners Financial Solutions and carries a winner's purse of $300 and hopefully a replica Gold Logie.
PLAYING SCHEDULE
The opening round will be held on Sunday, November 10, with the first group off the tee at midday. Players must report to the starter 30 minutes beforehand with a schooner of Resch's and their 1. $100 entry fee in hand ($50 and a middy for those only playing in the Don Lane Invitational).
At 11.40am the tournament draw will take place. Ten minutes later, competitors will link arms, form a circle and look into each other's eyes as they recite the 2. Player's Oath before those involved in the opening matches/groups meander down to the first tee. Unless we have exactly 16 competitors, The Don Lane Invitational (a stroke event in 2019) will determine the 8 qualifiers seeded through to the first match play round at midday on Heckle Sunday, November 17.
The semi-final matches are by default set down for the following 3. Friday afternoon, November 22, unless both players and President Love III (Ret.) agree to a change. The tournament concludes with the Championship Match on Sunday, November 24 (midday start).
1. The entry fee covers all tournament green fees
2. "You are my adversary, but you are not my enemy, for your resistance gives me strength, your will gives me courage, your spirit ennobles me, and though I aim to defeat you, should I succeed, I will not humiliate you, instead I will honour you, for without you I am a lesser man"
3. President Love has decreed that should a member of the Bong Bong 6 reach the semi-finals, their match would be by default played earlier in the week (Monday, Tuesday or Wednesday as determined by their opponent) as they'll be mingling with Southern Highlands High Society on Thursday and Friday
THE VENUE
The Royal & Ancient Marrickville Old Course will host the Match Play Championship for the 31st consecutive year. This internationally renowned public course, featuring the toughest and most picturesque holes on the Cooks Peninsula, provides competitors with the ultimate golfing challenge.
PRIZEMONEY
Outside of the Don Lane Invitational purse, Match Play prizemoney will be based on playing numbers - 4. $700 (450/250 split) for up to 20 starters and $850 (550/300) for 21 or more.
4. The cost of trophies has been included in the increased prizemoney for the finalists. If either want a trophy, it will have to be paid for out of their winnings.
STRONG FIELD LIKELY
The TCC will formally issue invitations to eligible players for the popular "home" event.
The defending champion, Kenny Crenshaw, headlines the expected international field of *Kipper Parnevik, Paulking Harrington, newcomer and sponsor Bill Mickelson, Seve Hemosteros, Garry Mize, *Muzzy Zoeller, *Dick Faldo, *Peard Fulke, *Bourkie Baird, *Grantief Goosen, *Java Haas, *Soldier Montgomerie, Karrie White, *Boo Boo Weekley, Per-Ulrik Fatcatsson, Hunter Meehan, Thongchai JD, Lewis Oosthuizen, *Davidson Love III, *Notah Kelly III, Ralphy McIlroy and *Tubby Waldorf competing for the prestigious Stephen Angry Anderson Trophy (*past champion).
DRINKS CART
Our fully laden vintage drinks cart (pictured) will be dispensing free refreshments, including Edmund Resch's finest, throughout the tournament for players and spectators alike.
ACCESS TO THE COURSE
To avoid the large crowds entering the course from Magnolia Drive (pictured - formerly Wharf Road), players and their entourages have been allocated reserved car spaces in Beaman Park. From there, it's just 2 minute walk across the magnificent Tubby Cotter bridge to the R&A locker rooms.
For spectators, a free park and ride bus service leaves Earlwood every 20 minutes from outside the Coles supermarket car park and drops them off at Magnoilia Drive. Sydney Ferries also operate a single jet cat service to the R&A from Circular Quay. The Lady Fatcat departs Wharf 3 at 10.50am and arrives at the Man O' Golf steps, adjacent to the first tee, at 11.30am. At low tide, the service terminates at Tempe's Golden Gate Bridge leaving passengers a leisurely 20 minute stroll to the course along the rejuvenated Cooks River foreshores.
CHAMPIONSHIP HIGHLIGHTS
The event has delivered some of the club's most unforgettable moments including the 1990 Final when Tubby Waldorf and Big Jack Daley brought the large and boisterous gallery to it's knees when they witnessed both players carding seven over par 11s to halve the 17th hole. As Big Jack always points out, he was playing 5 off the tee and, knowing the calibre of his opponent, correctly assumed he was still a chance.
In 1997 Dick Faldo was chasing his first major when he stepped onto the 11th tee, one up over the late Vijay Field. His scudded 6-iron sent the ball careering into the ladies tee marker 10 metres ahead. The marker - 4 inches tall, bright red, cylindrical and made of concrete - correctly applied Newton's Third Law (for every action there is an equal and opposite reaction). On it's return journey, the ball neatly parted the assembled spectator mass standing behind Dick before it landed out of bounds in the Cooks River. Both ball and Dick's title challenge sank simultaneously.