2018 TOURNAMENT
for the Stephen Angry Anderson Trophy
November 11 through to November 25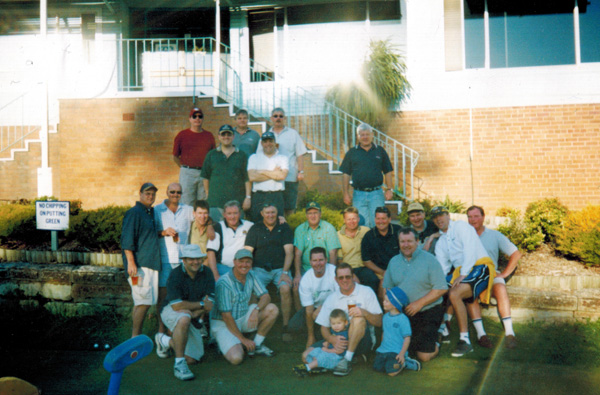 EARLWOOD TIME
JAVA TOURNAMENT CLOCK
CATHOLICS vs. CONVICTS
30 Tales for 30 Years
Those few words printed in jest on a t-shirt by an savvy and opportunistic member took an already bitter rivalry and lit a blazing fire under it. In October 1994, Per-Ulrik Fatcatsson (Christian Brothers) battled Seve Hemosteros (Canterbury High) to the death in arguably one of the greatest games in Match Play history. It was sheer determination vs. swagger, Irish Catholic vs. Protestant, humble public servant vs. corporate heavyweight. The outcome shocked the sporting world and it's taken nearly 25 years for the players to sit down and tell their stories.
SILLY LITTLE GAMES
30 Tales for 30 Years
Few of the thousands of players who make up today's multi-million dollar Earlwood Euchre industry know anything about the game's origins, nor do they pay any respect and, more importantly, dividends to it's founders. That's about to change. The ESG&EC, a joint custodian of the game, has engaged one of the country's greatest strategic and legal minds, Tack Nicklaus QC, to protect it's commercial interests.
I HATE TUBBY WALDORF
30 Tales for 30 Years
He had money, butchery smarts, a reverse golf grip and became the first player to achieve the club's coveted home and away double after winning the 1990 Match Play Championship and the 2002 World Series. So why has Tubby Waldorf been disliked so intensely, by so many, for so long? Maybe it's the much maligned Saturday morning horse tips or a wardrobe of striped shirts. But sometimes, perception isn't reality.
DICK FALDO - ALL BY HIMSELF
30 Tales for 30 Years
He was The Beatles of golf - a charismatic, handsome and slender figure from Engadine who worked wonders with the ball and thrilled galleries wherever he went. But Dick Faldo was also the lead in a Shakespearean tragedy fuelled by alcohol and the fading memories of old sexual conquests. We'll talk with the neigbours who nailed a bottle opener to their wooden fence to facilitate his afternoon drinking sessions and meet the only woman from the 'Lender of Last Resort' who spurned his advances - his sister - and ask her the big question: Does she now regret that rash decision?
FOUR 'DOG' DAYS IN NOVEMBER
30 Tales for 30 Years
The streak began when he defeated hot shot 6th seed Kenny Crenshaw 3 & 1 in the Round of 16. A week later, Heckle Sunday, he beat the favoured Tubby Waldorf 2 & 1. The following Friday he saw off the well-fancied Hunter Meehan 5 & 3. In the final match he defied the odds to beat Peard Fulke 3 & 1. Was it skill, good fortune or an old-fashioned and carefuly orchestrated betting coup that turned the perennial underdog, Bourkie Baird, into the 2013 Match Play Champion?
THERE'S NO PLACE LIKE HOME
30 Tales for 30 Years
On December 10, 2013, Sotheby's London office auctioned off what could be considered the most important historical document in sports history - Seve Hemosteros' original World Series of Golf blueprint, drawn up at Robo Mediate's Macleay Place residence over a few drinks on Boxing Day, 1988. This is the story of one man's fanatical quest to win back this seminal artifact at auction and bring the document home to Earlwood where Hemosteros was born and raised. 25 years after he personally witnessed the blueprint's creation, Mediate inspired a group of wealthy benefactors to dream his dream and take a few shares in a couple of greyhounds as well.
THE PRINCE OF PROFANITY
30 Tales for 30 Years
Reader discretion is recommended - this story may contain frequent coarse language.
The young viscount rescued from a post-apocalyptic Warsaw became infamous in his adopted country when, at the age of 5, the first English words he uttered both contained four-letters, one beginning with F and the other beginning with C. Sitting for the HSC in 1973, he could not have been any prouder when he was awarded 2 F's and 4 C's by the Board of Studies. And nearly half a century later, it's hard to discern even the slightest expansion to the now Flemington Fruit Markets f*#klift driver's simple vocabulary. WTF*#k!!
SMALL POTATOES: WHO KILLED THE PRESIDENTS CUP
30 Tales for 30 Years
A bold challenge, a fearless experiment and ultimately, a spectacular failure. In 1999 a new event challenged the establishment's cosy duopoly, the World Series and Match Play Championship, but after a promising start at North Ryde and a final round at Eastlakes less than a decade later, The Presidents Cup disappeared from the ESG&EC sporting calendar.
HIT 'EM HARD - MY LIFE WITH BIG BALLS, BABES AND BOOZE
30 Tales for 30 Years
We remember the blonde mullet, a cigarette glued to the lips and those enormous fairway splitting drives that propelled him to victory at the 1995 World Series. We knew Big Jack Daly as much for those larrikin traits and his large dusters as for the constant drinking, womanising and swearing, mostly done off the course, that forced him into rehabilitation and a premature sporting retirement.
YOU DON'T KNOW BOO BOO
30 Tales for 30 Years
He's someone who played two sports professionally - golf and soccer. When speaking to others about him, I noticed something I'd never experienced before. At the mere mention of his name, people either immediately lit up in excitement or fell over laughing. Boo Boo's story isn't really a sports story, it's a superhero story. A superhero who broke his thumb shaking hands before an over 45's game in the Sutherland Shire minor leagues and, as a result, signed on as a marquee player with Sydney FC and became the face of Nike's landmark ad campaign, "You Don't Know Boo Boo".
EARLWOOD STOCK EXCHANGE

Beercoin's listed price is underpinned by the cost of a schooner of Resch's served in the public bar of The Entrance Hotel during the World Series of Golf (1 schooner = 1 Beercoin).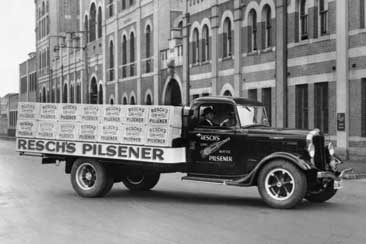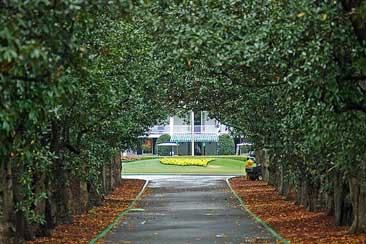 1989 CHAMPIONSHIP MATCH
Davidson Love def. Costantino Blocker
1990 CHAMPIONSHIP MATCH
Tubby Waldorf def. Big Jack Daley
1991 CHAMPIONSHIP MATCH
Davidson Love def. Garry Mize
1992 CHAMPIONSHIP MATCH
Shigeki Moroneyama def. Soldier Montgomerie
1993 CHAMPIONSHIP MATCH
Tack Nicklaus def. Hal Whitton
1994 CHAMPIONSHIP MATCH
Davidson Love def. Per-Ulrik Fatcatsson
1995 CHAMPIONSHIP MATCH
Hal Whitton def. Cavey Pavin
1996 CHAMPIONSHIP MATCH
Cavey Pavin def. Java Haas
1997 CHAMPIONSHIP MATCH
Vijay Field def. Dick Faldo 4 & 3
1998 CHAMPIONSHIP MATCH
Costantino Blocker def. Bluey Dunk 2 up
1999 CHAMPIONSHIP MATCH
Soldier Montgomerie def. Per-Ulrik Fatcatsson 8 & 7
2000 CHAMPIONSHIP MATCH
Dick Faldo def. Costantino Blocker 4 & 3
2001 CHAMPIONSHIP MATCH
Ford Funk def. Sergio Grasscia 2 up
2002 CHAMPIONSHIP MATCH
Vijay Field def. Java Haas 4 & 2
2003 CHAMPIONSHIP MATCH
Shigeki Moroneyama def. Garry Mize 5 & 3
2004 CHAMPIONSHIP MATCH
Davidson Love def. Ken Crenshaw 1 up
2005 CHAMPIONSHIP MATCH
Bluey Dunk def. Tack Nicklaus 3 & 1
2006 CHAMPIONSHIP MATCH
Edwardo Romero def. Vijay Field 6 & 4
2007 CHAMPIONSHIP MATCH
Kipper Parnevik def. Per-Ulrik Fatcatsson 2 & 1
2008 CHAMPIONSHIP MATCH
Notah Kelly def. Peard Fulke 2 & 1
2009 CHAMPIONSHIP MATCH
Ken Crenshaw def. Boo Boo Weekley 3 & 1
2010 CHAMPIONSHIP MATCH
Peard Fulke def. Karrie White 4 & 3
2011 CHAMPIONSHIP MATCH
Henney Stenson def. Tubby Waldorf 3 & 1
2012 CHAMPIONSHIP MATCH
Kipper Parnevik def. Grantief Goosen 6 & 5
2013 CHAMPIONSHIP MATCH
Bourkie Baird def. Peard Fulke 3 & 1
2014 CHAMPIONSHIP MATCH
Boo Boo Weekley def. Dick Faldo 4 & 3
2015 CHAMPIONSHIP MATCH
Grantief Goosen def. Ken Crenshaw 4 & 3
2016 CHAMPIONSHIP MATCH
Muzzy Zoeller def. Bourkie Baird 3 & 2
2017 CHAMPIONSHIP MATCH
Java Haas def. Ken Crenshaw 2 up
PINNACLE LINKS UP WITH SYDNEY ICON
The Sydney Opera House (SOH) has enthusiastically agreed to host a 'Long Drive' competition on Sunday, November 4, in the lead up to the Earlwood Social Golf & Euchre Club's revitalised match play tournament, The Pinnacle™.
A SOH spokesperson said, "Sunday mornings are fairly quiet around here so we don't mind having a group of elite golfers teeing off from the front of the Opera House and hitting towards Kirribilli House, home of that coal toting cultural philistine and Prime Minister ScoMo.
"We've even offered to fund a week long 'Nearest the Toaster' competition where players can practice their short game from the forecourt by aiming at The Parrot's apartment, a good 7-iron along Macquarie Strret. If we are forced to have sports desecrating this UNESCO World Heritage listed site, they'll be sports of our own choosing."
Earlwood October 9.
CLUB WINS QUARANTINE APPEAL
The international golfers whose arrival into Australia was delayed by flight problems last weekend will now be available to play the qualifying round (aka The Don Lane Invitational) at The Pinnacle™ after the federal government granted the ESG&EC's appeal to allow them out of quarantine on November 11.
Problems had arisen when a large shipment of top-flight Pinnacle contenders were stranded on the tarmac in Sharjah because of a cracked windscreen on their plane, delaying their arrival in Australia by 24 hours. The delay meant the players could not leave their Bexley North quarantine until Monday November 12, a day after the tournament's qualifying round. The government's decision means golfers like the Bedouin yak shoe salesman, Big Jack Daley, Dick Faldo's svengali Trent Strange and Muzzy Zoeller, a shady Middle Eastern goat exporter, can now compete in The Pinnacle.
ESG&EC President Davidson Love said in a statement, "The Department of Agriculture and Water Resources has confirmed that golfers currently stabled in the garage at Tubby Waldorf's Shaw Street Bed and Breakfast are eligible for release from quarantine on Sunday, 11 November 2018. DAWR's approval is subject to all quarantine conditions being met by the golfers, including negative equine influenza tests and satisfactory final medical examinations."
Earlwood October 3.
THE PINNACLE, A MATCH PLAY EVENT
ESG&EC President Davidson Love III is pushing for The Pinnacle™, a slots event that tee offs at the R&A Marrickville on November 11, to be the first nomination in a new category of global "elite" tournaments.
Love believes the likely field for the second edition of The Pinnacle is even stronger than the line-up Java Haas beat last year and he expects it to be this country's highest rating tournament of the year. "You look at the field and there are multiple major winners from across the globe," Love said.
The Pinnacle is also transforming the sporting landscape in Australia, and the intrigue around which 8 qualifiers will be secured by which slotholders is taking much of the attention away from the traditional football grand finals. Love couldn't have imagined the interest in the slots would be so high when he came up with the concept last year. "I'd like to thank our 8 slotholders for their collective belief in my unique vision.
"If you don't innovate, you don't move forward. We have been doing things the same way for the past 30 years and golf was getting smaller. This event is making golf bigger. The Pinnacle has marched golf into the 21st century - it's making golf great again!"
Earlwood October 1.
2019 WORLD SERIES DATES
President Love has confirmed dates for next year's "31 Unlucky for Some Tour".
World Series of Golf XXXI will be held the week of May 13-17 with Shelly Beach already locked in for Friday's stroke round.
This early confirmation will allow for better planning and hopefully eliminate the possiblity of members being double booked by their household guardians.
Earlwood September 19.
CHRIS RYAN WINS NRL TIPPING COMPETITION
Chris Ryan has won the club's 2018 NRL Tipping Competition after selecting a perfect round (10 winners) on the last weekend and pocketed $2,000 for his efforts.
Chris tallied 304 pts to finish two points clear of 2014 winner Jemima Todd ($1500) with a further point to Peter Escott ($1000) who lamented a last minute try off a forward pass in the Gold Coast-NQld game cost him a share of the winner's spoils. 4th ($600) and 5th ($400) went Vanessa McCoy (298 pts) and Mark Adams (296 pts).
Earlwood September 3.
POST 2018 WORLD SERIES FINANCIAL STATEMENT
The club has released it's latest audited post-tournament accounts.
Balance Pre World Series - $3568.50
Revenue - $8470 (21 players + 1 tourist)
Expenses - $8899.65 (course costs 3959, golf extras - ids, balls, shirts 1268.75, milestones 150, prizemoney and trophy 1560, hospitality - tues lunch, wed lunch and betting, fri bar tab, beercoins 1706.90, refunds - kentie and early fri leavers 255)
Tournament Loss - $429.65
Balance Post World Series - $3138.85 (includes $200 deposit with Shelly Beach for 2019)

Davidson Love III
Club President & Auditor
The Entrance May 19.
2018 WORLD SERIES - HEMO DOES IT AGAIN!
Seve Hemosteros (pictured), the man primarily responsible for the creation of the Earlwood Social Golf & Euchre Club, has won the club's milestone 30th World Series of Golf.
Entering the final round at Shelly Beach as one of 3 co-leaders, the big-hitting sometime Blue Bay resident saw off their title aspirations and then repelled the late challenge of Peard Fulke to record his 4th Central Coast victory (previously won 1989, 1996 and 2003).
Fulke's late run was a welcome return to form for the veteran NRL Interchange Official and he was joined on the podium by 3rd place-getter, the uber-consistent Kenny Crenshaw.
The Entrance May 18.
THE PINNACLE™
The tournament is a handicap match play event spanning 3 consecutive weekends and, with the possible exception of the semi-finals, competitors must walk the course and comply with the Tournament Competition Committee's (TCC) nominated playing schedule.
All members are welcome to play socially on qualifying day even if they are unable to participate in the match play rounds.
PLAYING DATES & TIMES
The opening round will be held on Sunday, November 11, with the first group off the tee at midday. Players must report to the starter 30 minutes beforehand with a schooner and their 1. $80 entry fee in hand. Unless we have exactly 16 competitors, The Don Lane Invitational (a stableford event in 2018) will determine the 8 qualifiers seeded through to the first round of match play at midday on Heckle Sunday, November 18.
The semi-final matches are by default set down for the following 2. Friday afternoon, November 23, unless both players and President Love III (Ret.) agree to a change. The tournament concludes with the Championship Match on Sunday, November 25 (midday start).
1. Covers all tournament green fees
2. President Love has decreed that should a member of the Bong Bong 6 reach the semi-finals, their match would be by default played earlier in the week (Monday, Tuesday or Wednesday) as they'll be mingling with Southern Highlands High Society on Thursday and Friday
THE VENUE
The Royal & Ancient Marrickville Old Course will host our match play event for the 30th consecutive year. This internationally renowned public course, featuring the toughest and most picturesque holes on the Cooks Peninsula, provides competitors with the ultimate golfing challenge.
PRIZEMONEY
Prizemoney will be based on playing numbers - $600 (400/200 split) for up to 20 starters and $750 (500/250) for 21 or more.
STRONG FIELD LIKELY
The TCC will formally issue invitations to eligible players for the popular "home" event.
The defending champion, Java Haas, headlines the expected international field of *Kipper Parnevik, Paulking Harrington, Seve Hemosteros, *Henney Stenson, Garry Mize, *Kenny Crenshaw, *Peard Fulke, *Muzzy Zoeller, *Bourkie Baird, *Grantief Goosen, *Dick Faldo, *Soldier Montgomerie, Karrie White, *Bluey Dunk, *Ford Funk, Hunter Meehan, *Boo Boo Weekley, Per-Ulrik Fatcatsson, *Davidson Love III, Ralphy McIlroy, Danny White Shark, *Notah Kelly III and *Tubby Waldorf competing for the prestigious Stephen Angry Anderson Trophy (*past champion).
DRINKS CART
Our fully laden vintage drinks cart (pictured) will be dispensing free refreshments, including Edmund Resch's finest, throughout the tournament for players and spectators alike although the first Sunday may present a problem with no driver holding the club's mandatory Irresponsible Service of Alcohol certificate presently available.
ACCESS TO THE COURSE
To avoid the large crowds entering the course from Magnolia Drive (pictured - formerly Wharf Road), players and their entourages have been allocated reserved car spaces in Beaman Park. From there, it's just 2 minute walk across the magnificent Tubby Cotter bridge to the R&A locker rooms.
For spectators, a free park and ride bus service leaves Earlwood every 20 minutes from outside the Coles supermarket car park and drops them off at Magnoilia Drive. Sydney Ferries also operate a single jet cat service to the R&A from Circular Quay. The Lady Fatcat departs Wharf 3 at 11.00am and arrives at the Man O' Golf steps, adjacent to the first tee, at 11.40am. At low tide, the service terminates at Tempe's Golden Gate Bridge leaving passengers a leisurely 20 minute stroll to the course along the rejuvenated Cooks River foreshores.
CHAMPIONSHIP HIGHLIGHTS
The event has delivered some of the club's most unforgettable moments including the 1990 Final when Tubby Waldorf and Big Jack Daley brought the large and boisterous gallery to it's knees when they witnessed both players carding seven over par 11s to halve the 17th hole. As Big Jack always points out, he was playing 5 off the tee and, knowing the calibre of his opponent, correctly assumed he was still a chance.
In 1997 Dick Faldo was chasing his first major when he stepped onto the 11th tee, one up over the late Vijay Field. His scudded 6-iron sent the ball careering into the ladies tee marker 10 metres ahead. The marker - 4 inches tall, bright red, cylindrical and made of concrete - correctly applied Newton's Third Law (for every action there is an equal and opposite reaction). On it's return journey, the ball neatly parted the assembled spectator mass standing behind Dick before it landed out of bounds in the Cooks River. Both ball and Dick's title challenge sank simultaneously.