Fatcat Web Construction

2018 TOURNAMENT
for the Stephen Angry Anderson Trophy
November 11 through to November 25
ABOUT THE CHAMPIONSHIP
EARLWOOD TIME
JAVA MATCH PLAY CLOCK
sleeps until Match Play XXX ...
1989 CHAMPIONSHIP MATCH
Davidson Love def. Costantino Blocker
1990 CHAMPIONSHIP MATCH
Tubby Waldorf def. Big Jack Daley
1991 CHAMPIONSHIP MATCH
Davidson Love def. Garry Mize
1992 CHAMPIONSHIP MATCH
Shigeki Moroneyama def. Soldier Montgomerie
1993 CHAMPIONSHIP MATCH
Tack Nicklaus def. Hal Whitton
1994 CHAMPIONSHIP MATCH
Davidson Love def. Per-Ulrik Fatcatsson
1995 CHAMPIONSHIP MATCH
Hal Whitton def. Cavey Pavin
1996 CHAMPIONSHIP MATCH
Cavey Pavin def. Java Haas
1997 CHAMPIONSHIP MATCH
Vijay Field def. Dick Faldo 4 & 3
1998 CHAMPIONSHIP MATCH
Costantino Blocker def. Bluey Dunk 2 up
1999 CHAMPIONSHIP MATCH
Soldier Montgomerie def. Per-Ulrik Fatcatsson 8 & 7
2000 CHAMPIONSHIP MATCH
Dick Faldo def. Costantino Blocker 4 & 3
2001 CHAMPIONSHIP MATCH
Ford Funk def. Sergio Grasscia 2 up
2002 CHAMPIONSHIP MATCH
Vijay Field def. Java Haas 4 & 2
2003 CHAMPIONSHIP MATCH
Shigeki Moroneyama def. Garry Mize 5 & 3
2004 CHAMPIONSHIP MATCH
Davidson Love def. Kenny Crenshaw 1 up
2005 CHAMPIONSHIP MATCH
Bluey Dunk def. Tack Nicklaus 3 & 1
2006 CHAMPIONSHIP MATCH
Edwardo Romero def. Vijay Field 6 & 4
2007 CHAMPIONSHIP MATCH
Kipper Parnevik def. Per-Ulrik Fatcatsson 2 & 1
2008 CHAMPIONSHIP MATCH
Notah Kelly def. Peard Fulke 2 & 1
2009 CHAMPIONSHIP MATCH
Kenny Crenshaw def. Boo Boo Weekley 3 & 1
2010 CHAMPIONSHIP MATCH
Peard Fulke def. Karrie White 4 & 3
2011 CHAMPIONSHIP MATCH
Henney Stenson def. Tubby Waldorf 3 & 1
2012 CHAMPIONSHIP MATCH
Kipper Parnevik def. Grantief Goosen 6 & 5
2013 CHAMPIONSHIP MATCH
Bourkie Baird def. Peard Fulke 3 & 1
2014 CHAMPIONSHIP MATCH
Boo Boo Weekley def. Dick Faldo 4 & 3
2015 CHAMPIONSHIP MATCH
Grantief Goosen def. Kenny Crenshaw 4 & 3
2016 CHAMPIONSHIP MATCH
Muzzy Zoeller def. Bourkie Baird 3 & 2
2017 CHAMPIONSHIP MATCH
Java Haas def. Kenny Crenshaw 2 up
EARLWOOD NEWS - PAYMENTS DUE SOON FOR WS XXX
April 15, 2018.
By the first week of May, Costa Plenti accommodation balances ($200) and golf entry fees ($400) should be deposited into the President's Cayman Island account (details sent by email). Use your surname as the payment reference and if you're especially computer literate, send President Love a text or email when you have completed the transaction. The usual suspects can pay cash on arrival.
A reminder to all that last year's tour shirt (red for those that didn't attend) is the uniform for Day 1 at Gosford. As to playing numbers, we look like having a minimum of 21 for the week with Garry Mize helping out on the teams days if required. Beyond that, we'll know more on the tee Monday morning.
If you are up there early for the sea-level acclimatisation program, there will be a get together with some ex-Lewisham students and others at the Norah Head Sports Club from 2pm Saturday. The club has betting and bistro facilities and all members are welcome to attend.
EARLWOOD NEWS - COSTA PLENTI ACCOMMODATION BOOKED FOR WS XXX
February 21, 2018.
Private sanctuary and cultural oasis, the Costa Plenti Estate, will host 13 residents during 'The 30 for 30 Tour'.
Messrs Love, Fulke, Hayes, Montgomerie, Kent, Olazabal, Baird, Fatcatsson, Crenshaw, Haas, Waldorf, Stenson and Professor Emeritus Blue "6 Card" Sheedy B.Eu (Hons), the club's onsite gaming manager and croupier, have been allocated a much sought after bed in the luxury, secured compound.
Four apartments have been booked, 2 at Coast Luxury (including Casino Royale) and 2 at Riviera. Room allocations will be done early May.
EARLWOOD NEWS - LATEST WORLD SERIES TOUR NUMBERS AND NEWS
February 20, 2018.
After receiving notices of withdrawal from Garry Mize and prominent legal identity Tack Nicklaus, WS XXX will likely have 22 players.
As well as Mize and Nicklaus other notable absentees from last year's tourists are Grantief Goosen and Paulking Harrington. These scratchings have been slightly offset by the confirmed return of 3-time winner JPY Hayes and the likely return of 1995 champion Big Jack 'The African' Daley.
Daley's mooted return has put organisers on notice like Michael Caine in Zulu and led President Love to include The African natural disaster options (pestilence, war, famine and death) in our tournament public liability policy. The ESG&EC has written to The Entrance Chamber of Commerce, the local constabulary and Blue Bay liquor outlets alerting them to Big Jack's probable reappearance.
The week long extravaganza, incorporating two sanctioned World Series events, has been christened 'The 30 for 30 Tour'.
EARLWOOD NEWS - CLUB LAUNCHES BEERCOIN CRYPTOCURRENCY
January 13, 2018

Beercoin has been announced as the ESG&EC's digital currency and local payment system. This exciting new cryptocurrency is underpinned by keg-to-tap-to-peer technology.
After a soft launch at the Earlwood Hotel last night, the club has mined 1,040 coins - one for every entrant in our two golf majors over nearly 30 years. The cornerstone of Beercoin's value is the price The Entrance Hotel charges club members for a schooner of Resch's served during our annual May golf pilgrimage.
The Central Coast schooner impost has been rising faster than Sydney house prices and has been a boon to those astute insiders who got in early on the crypto bandwagon. Beercoin has a market capitalisation in excess of AUD60 million (1 Entrance Hotel Resch's schooner = 1/10,001 Beercoin).
Beercoins can be stored in a digital wallet and used to pay for tournament entry fees, Costa Plenti accommodation, prizemoney and shouts of beer. The club's first Beercoin recipient, President Davidson Love III, has become an overnight Beercoin multi-millionaire with his bulging wallet of 56 coins - one for each of his tournament appearances. Wallets will be issued to eligible members in a market sensitive manner and at President Love's discretion.
EARLWOOD NEWS - VENUES & COSTS CONFIRMED FOR 2018 WORLD SERIES
January 10, 2018
President Love has confirmed venues and costs for this year's World Series (May 14).
The teams events will be played Monday and Tuesday at Gosford and Wyong and the individual events, stableford and stroke, at Toukley and Shelly Beach on Thursday and Friday.
Play will start at 9.00am on the first 3 days and 30 minutes later on Friday. Carts will be provided at all four venues.
The tournament entry fee is $400.
EARLWOOD NEWS - PRESIDENT RELEASES AUDITED POST MATCH PLAY ACCOUNTS
November 26, 2017
President Love has released the club's latest audited post-tournament accounts.
Balance Pre Match Play - $4575.50
Revenue - $1330 (19 players x 70)
Expenses - $2337 (green fees 988, hospitality 579, anniversary discount 50, prizemoney and trophys 720)
Tournament Loss - $1007
Balance Post Match Play - $3568.50 (includes $200 deposit with Shelly Beach for 2018)

Davidson Love III
Club President & Auditor
EARLWOOD NEWS - JAVA HAAS BREAKS THROUGH GRASS CEILING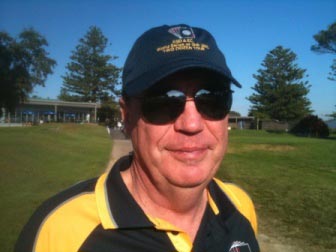 November 26, 2017
At his 29th attempt, Java Haas has finally won the Match Play Championship after seeing off the challenge of Kenny Crenshaw 2 up.
As a contest, the match was entertaining but as an advertisement for the skills of our golf club, it maintained a well-earned reputation for poor performances at the final hurdle.
Java's long overdue victory gives him entry to a very select group - he becomes the 10th member to have completed the coveted home and away double.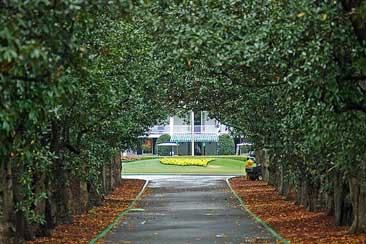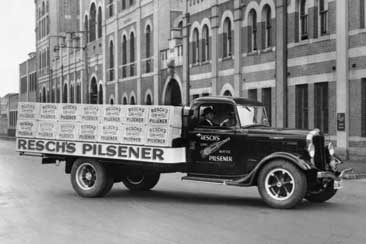 The tournament is a handicap match play event spanning 3 consecutive weekends and, with the possible exception of the semi-finals, competitors must walk the course and comply with the Tournament Competition Committee's (TCC) nominated playing schedule.
All members are welcome to play socially on qualifying day even if they are unable to participate in the match play rounds.
PLAYING DATES & TIMES
The opening round will likely be held on Sunday, November 11, with the first group off the tee at midday. Players must report to the starter 30 minutes beforehand with a schooner and their 1. $80 entry fee in hand. Unless we have exactly 16 competitors, The Don Lane Invitational (a stableford event in 2018) will determine the 8 qualifiers seeded through to the first round of match play at midday on Heckle Sunday, November 18.
The semi-final matches are by default set down for the following Friday afternoon, November 23, unless both players and President Love III (Ret.) agree to a change. The tournament concludes with the Championship Match on Sunday, November 25 (midday start).
1. Covers all tournament green fees
THE VENUE
The Royal & Ancient Marrickville Old Course will host the Match Play Championship for the 30th consecutive year. This internationally renowned public course, featuring the toughest and most picturesque holes on the Cooks Peninsula, provides competitors with the ultimate golfing challenge.
PRIZEMONEY
Prizemoney will be based on playing numbers - $600 (400/200 split) for up to 20 starters and $750 (500/250) for 21 or more.
STRONG FIELD LIKELY
The TCC will formally issue invitations to eligible players for the popular "home" event.
The defending champion, Java Haas, headlines the expected international field of *Kipper Parnevik, Paulking Harrington, Seve Hemosteros, *Henney Stenson, Garry Mize, *Kenny Crenshaw, *Peard Fulke, *Muzzy Zoeller, *Bourkie Baird, *Grantief Goosen, *Dick Faldo, *Soldier Montgomerie, Karrie White, *Bluey Dunk, *Ford Funk, Hunter Meehan, *Boo Boo Weekley, Per-Ulrik Fatcatsson, *Davidson Love III, Ralphy McIlroy, Danny White Shark, *Notah Kelly III and *Tubby Waldorf competing for the prestigious Stephen Angry Anderson Trophy (*past champion).
With the anticipated large crowds, players should access the course via Magnolia Drive (formerly Wharf Road).
DRINKS CART
Our fully laden vintage drinks cart (pictured right) will be dispensing free refreshments, including Edmund Resch's finest, throughout the tournament for players and spectators alike although the first Sunday may present a problem with no driver holding the club's mandatory Irresponsible Service of Alcohol certificate presently available.
SPECTATOR ACCESS TO THE COURSE
For spectators, a free park and ride bus service leaves Earlwood every 20 minutes from outside the Coles supermarket car park. Sydney Ferries also operate a single jet cat service to the R&A from Circular Quay. The Lady Fatcat departs Wharf 3 at 11.00am and arrives at the Man O' Golf steps, adjacent to the first tee, at 11.40am. At low tide, the service terminates at Tempe's Golden Gate Bridge leaving passengers a leisurely 20 minute stroll to the course along the rejuvenated Cooks River foreshores.
CHAMPIONSHIP HIGHLIGHTS
The event has delivered some of the club's most unforgettable moments including the 1990 Final when Tubby Waldorf and Big Jack Daley brought the large and boisterous gallery to it's knees when they witnessed both players carding seven over par 11s to halve the 17th hole. As Big Jack always points out, he was playing 5 off the tee and, knowing the calibre of his opponent, correctly assumed he was still a chance.
In 1997 Dick Faldo was chasing his first major when he stepped onto the 11th tee, one up over the late Vijay Field. His scudded 6-iron sent the ball careering into the ladies tee marker 10 metres ahead. The marker - 4 inches tall, bright red, cylindrical and made of concrete - correctly applied Newton's Third Law (for every action there is an equal and opposite reaction). On it's return journey, the ball neatly parted the assembled spectator mass standing behind Dick before it landed out of bounds in the Cooks River. Both ball and Dick's title challenge sank simultaneously.
Fatcat Web Construction