Registered Office
Earlwood Social
Golf & Euchre Club LLC
ESG&EC World
Series of Golf Pty Ltd
ESG&EC Match Play Championship Inc
ESG&EC World
Series of Euchre Trust
Fatcat's NRL Tipping Ponzi Scheme No.1
Smoke Da Greyhound Syndicate Ponzi Scheme No.2
Yamba Charitable
Works Fund No.1
(Charity Begins At Home)
Davidson Love
Glorious Foundation

DICKWORTH-LEWIS HANDICAPPING SYSTEM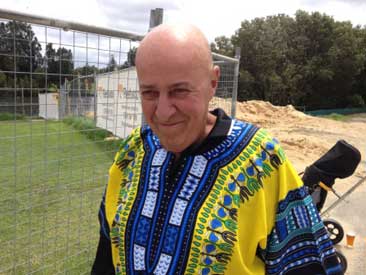 Professor Sir Dickworth Faldo (B.Math) is the inventor and patent holder for the potentially lucrative Dickworth-Lewis Handicapping System (DLHS). It considers your last result and the number of wins you've had in your last 15 starts before making the appropriate adjustment for next year.
DLHS works with the following constraints for the Match Play Championship:
first-time players are provided with a floating handicap which can be adjusted if, and as, they progress through the tournament,
the maximum individual handicap is 34, and
with the exception of first-time players, tournament rules limit a low marker from conceding a match handicap (the difference in handicaps between two players) greater than 27.
In the DLHS table below, positive numbers reduce your handicap and negative ones increase your handicap. "Last 15" refers to the number of wins you've had in your last 15 Match Play starts. The categories in the "Finish" column list possible tournament outcomes - dnp (did not play), MC9+ (missed cut 9th+), MC1-8 (missed cut 1st-8th), Rd16 (Round of 16), Rd8 (quarter-finals), sf (semi-finals), ru (runner-up) and w (Champion).
MATCH PLAY HANDICAP TABLE
<4 Starts
1 Win <4 Starts
>1 Win <4 Starts
No Wins Last 15
Finish
Amend
Finish
Amend
Finish
Amend
Finish
Amend
dnp
0
dnp
0
dnp
0
MC9+
-1
MC9+
0
MC9+
-2
MC1-8
-1
MC1-8
0
MC1-8
-1
Rd16
0
Rd16
1
Rd16
0
Rd8
1
Rd8
2
Rd8
1
sf
3
sf
3
sf
2
ru
4
ru
4
ru
3
w
5
w
7
1 Win Last 15
2 Wins Last 15
3 Wins Last 15
>3 Wins Last 15
Finish
Amend
Finish
Amend
Finish
Amend
Finish
Amend
dnp
0
dnp
0
dnp
0
dnp
0
MC9+
-1
MC9+
-1
MC9+
0
MC9+
0
MC1-8
-1
MC1-8
-1
MC1-8
0
MC1-8
0
Rd16
0
Rd16
0
Rd16
1
Rd16
1
Rd8
1
Rd8
2
Rd8
2
Rd8
3
sf
2
sf
3
sf
3
sf
4
ru
3
ru
4
ru
4
ru
5
w
4
w
5
w
6
w
7
PLAYER CATEGORIES AFTER 2019 EVENT
| <4 Starts | 1 Win <4 Starts | >1 Win <4 Starts | No Wins Last 15 |
| --- | --- | --- | --- |
| Paulking Harrington | | | everybody else |
| TC Choi | | | |
| Lewis Oosthuizen | | | |
| 1 Win Last 15 | 2 Wins Last 15 | 3 Wins Last 15 | >3 Wins Last 15 |
| --- | --- | --- | --- |
| Davidson Love III | Kenny Crenshaw | | |
| Java Haas | Kipper Parnevik | | |
| Muzzy Zoeller | | | |
| Bourkie Baird | | | |
| Grantief Goosen | | | |
| Boo Boo Weekley | | | |
| Henney Stenson | | | |
| Peard Fulke | | | |
| Notah Kelly III | | | |
| Edwardo Romero | | | |
| Bluey Dunk | | | |
| Ford Funk | | | |
| Cavey Pavin | | | |
| Tack Nicklaus | | | |