Fatcat Web Construction

ABOUT THE TOURNAMENT
EVENT FORMAT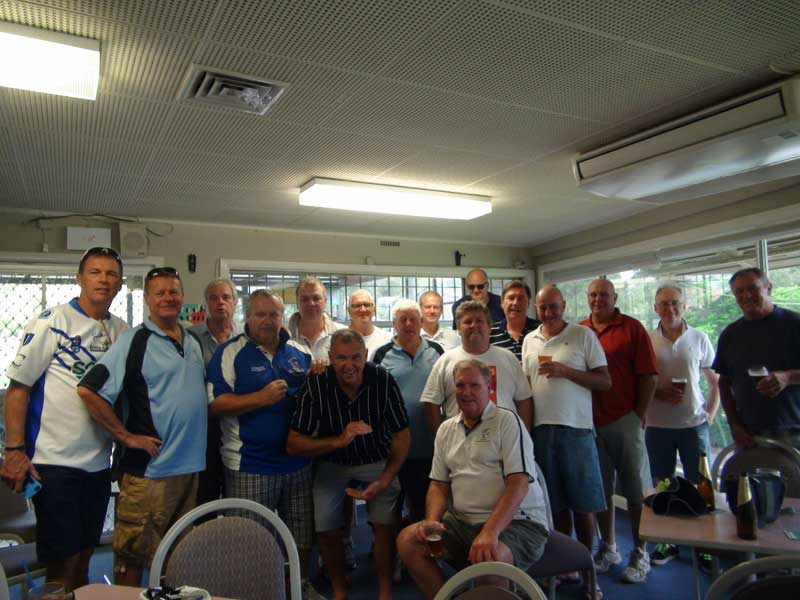 JAVA MATCH PLAY CLOCK
sleeps until Match Play XXX ...
1989 CHAMPIONSHIP MATCH
Davidson Love def. Costantino Blocker
1990 CHAMPIONSHIP MATCH
Tubby Waldorf def. Big Jack Daley
1991 CHAMPIONSHIP MATCH
Davidson Love def. Garry Mize
1992 CHAMPIONSHIP MATCH
Shigeki Moroneyama def. Soldier Montgomerie
1993 CHAMPIONSHIP MATCH
Tack Nicklaus def. Hal Whitton
1994 CHAMPIONSHIP MATCH
Davidson Love def. Per-Ulrik Fatcatsson
1995 CHAMPIONSHIP MATCH
Hal Whitton def. Cavey Pavin
1996 CHAMPIONSHIP MATCH
Cavey Pavin def. Java Haas
1997 CHAMPIONSHIP MATCH
Vijay Field def. Dick Faldo 4 & 3
1998 CHAMPIONSHIP MATCH
Costantino Blocker def. Bluey Dunk 2 up
1999 CHAMPIONSHIP MATCH
Soldier Montgomerie def. Per-Ulrik Fatcatsson 8 & 7
2000 CHAMPIONSHIP MATCH
Dick Faldo def. Costantino Blocker 4 & 3
2001 CHAMPIONSHIP MATCH
Ford Funk def. Sergio Grasscia 2 up
2002 CHAMPIONSHIP MATCH
Vijay Field def. Java Haas 4 & 2
2003 CHAMPIONSHIP MATCH
Shigeki Moroneyama def. Garry Mize 5 & 3
2004 CHAMPIONSHIP MATCH
Davidson Love def. Ken Crenshaw 1 up
2005 CHAMPIONSHIP MATCH
Bluey Dunk def. Tack Nicklaus 3 & 1
2006 CHAMPIONSHIP MATCH
Edwardo Romero def. Vijay Field 6 & 4
2007 CHAMPIONSHIP MATCH
Kipper Parnevik def. Per-Ulrik Fatcatsson 2 & 1
2008 CHAMPIONSHIP MATCH
Notah Kelly def. Peard Fulke 2 & 1
2009 CHAMPIONSHIP MATCH
Ken Crenshaw def. Boo Boo Weekley 3 & 1
2010 CHAMPIONSHIP MATCH
Peard Fulke def. Karrie White 4 & 3
2011 CHAMPIONSHIP MATCH
Henney Stenson def. Tubby Waldorf 3 & 1
2012 CHAMPIONSHIP MATCH
Kipper Parnevik def. Grantief Goosen 6 & 5
2013 CHAMPIONSHIP MATCH
Bourkie Baird def. Peard Fulke 3 & 1
2014 CHAMPIONSHIP MATCH
Boo Boo Weekley def. Dick Faldo 4 & 3
2015 CHAMPIONSHIP MATCH
Grantief Goosen def. Ken Crenshaw 4 & 3
2016 CHAMPIONSHIP MATCH
Muzzy Zoeller def. Bourkie Baird 3 & 2
2017 CHAMPIONSHIP MATCH
Java Haas def. Ken Crenshaw 2 up
EARLWOOD NEWS - PROSPECTIVE DATES FOR MATCH PLAY XXX
June 12, 2018
Despite his hectic schedule in Singapore as fellow dictator Kim Jong-Un's covert confidant, Beloved Leader Davidson Love has announced prospective dates for the 2018 Match Play Championship.
The tournament would start on Sunday, November 11 (the first weekend after the Melbourne Cup) with the Don Lane Invitational Qualifier and run for three consecutive Sundays, concluding with The Championship Match on Sunday, November 25.
The President is aware the Bong Bong Cup is on the Friday prior to the final and is prepared to make reasonable allowances for any member of the Bong Bong 6 who reaches the semi-finals.
Members should let the club executive know promptly if this schedule clashes with other commitments you have but, as always, priority will be given to the wishes of the tournament's regular players.
EARLWOOD NEWS - PRESIDENT RELEASES POST WORLD SERIES ACCOUNTS
May 19, 2018
President Love has released the club's latest audited post-tournament accounts.
Balance Pre World Series - $3568.50
Revenue - $8470 (21 players + 1 tourist)
Expenses - $8899.65 (course costs 3959, golf extras - ids, balls, shirts 1268.75, milestones 150, prizemoney and trophys 1560, hospitality - tues lunch, wed lunch and betting, fri bar tab, beercoins 1706.90, refunds - kentie and early fri leavers 255)
Tournament Loss - $429.65
Balance Post World Series - $3138.85 (includes $200 deposit with Shelly Beach for 2019)

Davidson Love III
Club President & Auditor
EARLWOOD NEWS - HEMO DOES IT AGAIN!
May 18, 2018
Seve Hemosteros (pictured), the man primarily responsible for the creation of the Earlwood Social Golf & Euchre Club, has won the club's milestone 30th World Series of Golf.
Entering the final round at Shelly Beach as one of 3 co-leaders, the big-hitting sometime Blue Bay resident saw off their title aspirations and then repelled the late challenge of Peard Fulke to record his 4th Central Coast victory (1989, 1996 and 2003).
Fulke's late run was a welcomne return to form for the veteran NRL Interchange Official and he was joined on the podium by 3rd place-getter, the uber-consistent Kenny Crenshaw.
EARLWOOD NEWS - CLUB LAUNCHES BEERCOIN CRYPTOCURRENCY
January 13, 2018

Beercoin has been announced as the ESG&EC's digital currency and local payment system. This exciting new cryptocurrency is underpinned by the latest keg-to-tap-to-glass technology.
After a soft launch at the Earlwood Hotel last night, the club has mined 150 coins - 5 for each of the club's 30 years. The cornerstone of Beercoin's value is the price The Entrance Hotel charges club members for a schooner of Resch's served during our annual May golf pilgrimage (1 Beercoin = 1 schooner).
This Central Coast impost has been rising faster than Sydney house prices and has been a boon to those astute insiders who got in early on the crypto bandwagon. Beercoin, The Earlwood Stock Exchange's (ESX) sole listing, has a market capitalisation in excess of AUD900.
As part of an exciting new Presidential initiative for the '30 for 30 Tour', eligible members will be able to purchase 14 Beercoins for $75 under the banner of 'The Resch's Refreshes Hour'. This offer represents a dollar discount off Beercoin's ESX average April trading price.
Outside of the nominated daily Resch's Refreshes Hour, Beercoins intrinsic value can be utilised at the various intraclub 24 hour euchre trading tables. Sadly, despite some preliminary interest, staff at 386 The Entrance Road has been unable to align their payment system to Beercoin.
After consultation with R&A officials and the ESG&EC astrologer, the club's Tournament Competition Committee (TCC) confirms the tournament dates mid-June. It is accepted that, where possible, the tournament will have a set schedule of three consecutive Sundays in November. The semi-final matches are set down for the Friday afternoon prior to the final unless both players and President Love III (Ret.) agree to a change. With that one exception, competitors are not permitted to vary the tournament's nominated times or dates.
The qualifiers meet this way for the Round of 8: Match 1 - Players ranked 1 and 8, Match 2 - Players 4 and 5, Match 3 - Players 3 and 6 and Match 4 - Players 2 and 7. If a qualified player withdraws from the tournament before the match play rounds commence, the highest ranked non-qualifier will be invited into the field and seeded at no.8. All players ranked below the scratched player will move up one position. Once the match play rounds have commenced, no replacements are allowed and a match will be forfeited if a player is unavailable.
HISTORY
Dating back to 1989, the Match Play Championship is the ESG&EC's second major tournament. Once famously described in Federal Parliament as ".. combining the pomp, ceremony and tradition of a British royal coronation with the appalling drunken behaviour of Munich's Ocktoberfest patrons ..", the tournament continues to draw record fields and healthy crowds to the challenging Cooks Peninsula links course, the R&A Marrickville.
Under the TCC's watchful eye the popular event has been revamped in recent years. 2003 saw the start of some much needed change with the tournament successfully pushed back a month to avoid the encroaching October sporting crush of finals football and the Melbourne spring racing carnival.
The introduction of the highly transparent Dickworth-Lewis Handicapping System (DLHS) the same year created stand alone and criteria-based handicaps for each of our two majors (this event and the World Series of Golf). In 2004, a stableford qualifying round (QR) was added to the tournament and the top scorers are seeded through to the match play rounds. Starting in 2015, the QR format will alternate between stroke (odd years) and stableford events (even years). The all-in QR has streamlined opening day and readily accommodates all playing numbers.
THE RULES OF GOLF
All ESG&EC events are subject to the rules of golf. If something unusual occurs during your round, the best advice the TCC can give is to consult with your playing partners, both as a matter of courtesy and to check on the legality of your proposed course of action, before moving, dropping or playing your ball.
On qualifying day, the low marker in each group will be the nominated rules official for his playing partners. If the low marker himself is to be the subject of a contentious decision, the group may check with his counterpart in another group for a ruling.
SCORE CARDS
Players are not permitted to score their own cards on qualifying day - the card, with the players name and handicap clearly shown, must be marked by someone else in the group. The marker must check the player's score after each hole and is responsible for "recording the gross number of strokes at each hole".
On completion of the round the marker must sign the card and return it to the player. The player must check that the gross number of strokes recorded for each hole is correct, sign the card and return it to the tournament starter. It will be the starter's responsibility to ensure that the allocated stableford points or total strokes are correct.
HANDICAPS
The ESG&EC uses the world renowned Dickworth-Lewis Handicapping System for all tournaments.
DLHS imposes the following restrictions on The Championship:
first-time players are provided with a floating handicap which can be adjusted if, and as, they progress through the tournament,
the maximum individual handicap is 34, and
since the R

&

A is a Par 60 course, albeit the toughest and most scenic in this wide brown land, no match shall have a handicap difference of greater than 27 (first-time players are not afforded this protection).
STROKE INDEX AND COUNTBACKS
The stroke index is traditionally drawn up by numbering the holes in the order of difficulty to achieve par. However clubs usually like to spread the strokes fairly evenly over the two nines so if stroke index 1 is in the first nine holes, stroke index 2 should be in the second nine holes, and so on. Strokes beyond 18 may be allocated in the same or different order to the first 18.
Any ties in the qualifying round will be decided by the following count back - last 9 holes (gross score minus 9/18ths of handicap), last 6 holes (gross score minus 6/18ths of handicap), last 3 holes (gross score minus 3/18ths of handicap) and and finally hole-by-hole from the 18th hole.
R&A Marrickville Stroke Index
Hole
1
2
3
4
5
6
7
8
9
Par
3
3
3
4
3
4
3
3
3
Index
2/21
1/19
11/33
17/26
7/32
14/24
9/22
6/30
10/23
Hole
10
11
12
13
14
15
16
17
18
Par
4
3
3
3
4
3
4
4
3
Index
5/20
15/25
8/31
4/28
18/27
13/34
12/35
3/29
16/36
MATCH INDEX AND TIES
The match index does not refer to the difficulty of each hole but rather attempts to provide an even distribution of strokes during a match.
Linking the match handicap (the difference between the handicaps of the two players) to the match index gives you the holes on which the player with the higher handicap will receive a stroke, or if the match handicap is greater than 18, two strokes.
A match which ends all square will be played off hole-by-hole until someone wins a hole. The play-off starts on the hole where the match began and handicap strokes should be given/received on the same holes as per the first 18 holes.
R&A Marrickville Match Index (updated April 2016)
Hole
1
2
3
4
5
6
7
8
9
Par
3
3
3
4
3
4
3
3
3
Index
18
8
7
3
16
6
10
1
14
Hole
10
11
12
13
14
15
16
17
18
Par
4
3
3
3
4
3
4
4
3
Index
5
12
11
2
15
13
4
17
9
MATCH PLAY CONCESSIONS
Conceding is a feature of match play. Players may concede their opponent to have holed out with their next stroke and the ball may be removed by either player with a club or otherwise. A player may concede a hole or a match at any time prior to the conclusion of the hole or the match. Concession of a stroke, hole or match may not be declined, nor withdrawn.
Fatcat Web Construction