Registered Office
Earlwood Social
Golf & Euchre Club LLC
ESG&EC World
Series of Golf Pty Ltd
ESG&EC Match Play Championship Inc
ESG&EC World
Series of Euchre Trust
Fatcat's NRL Tipping Ponzi Scheme No.1
Smoke Da Greyhound Syndicate Ponzi Scheme No.2
Yamba Charitable
Works Fund No.1
(Charity Begins At Home)
Davidson Love
Glorious Foundation

2020 TOURNAMENT
Part of the 20/20 Perfect Vision Tour
Monday May 18 through to Friday May 22
on the NSW Central Coast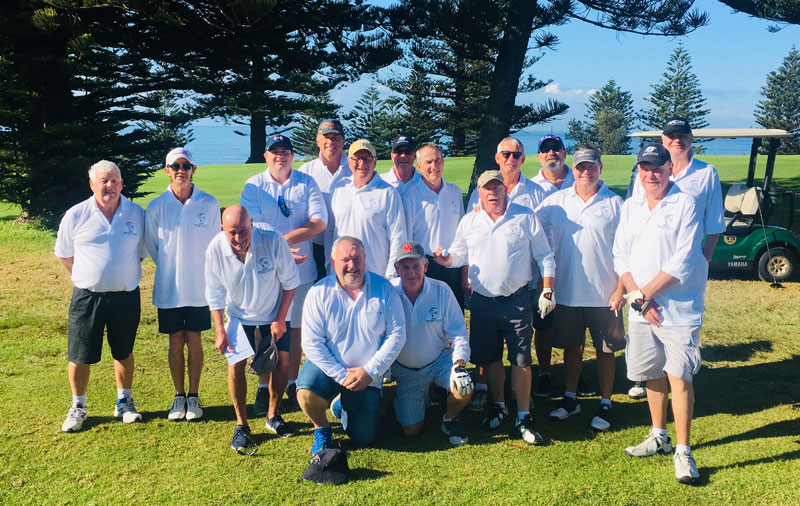 1989 WORLD SERIES
Champion - Seve Hemosteros
2nd - Davidson Love III
3rd - Tack Nicklaus
1990 WORLD SERIES
Champion - Java Haas
2nd - Seve Hemosteros
3rd - Tack Nicklaus
1991 WORLD SERIES
Champion - Per-Ulrik Fatcatsson
2nd - Dick Faldo
3rd - Garry Mize
1992 WORLD SERIES
Champion - Jose-Mumma Olazabal
2nd - Soldier Montgomerie
3rd - Seve Hemosteros
1993 WORLD SERIES
Champion - Jose-Mumma Olazabal (2nd title)
2nd - Hal Whitton
3rd - Dick Faldo
1994 WORLD SERIES
Champion - Garry Mize
2nd - Java Haas
3rd - Davidson Love III
1995 WORLD SERIES
Champion - Big Jack Daley
2nd - Garry Mize
3rd - Tack Nicklaus
1996 WORLD SERIES
Champion - Seve Hemosteros (2nd title)
2nd - Per-Ulrik Fatcatsson
3rd - Garry Mize
1997 WORLD SERIES
Champion - JPY Hayes
2nd - Java Haas
3rd - Big Jack Daley
1998 WORLD SERIES
Champion - Java Haas (2nd title)
2nd - Soldier Montgomerie
3rd - Notah Kelly
1999 WORLD SERIES
Champion - Jose-Mumma Olazabal (3rd title)
2nd - Ken Crenshaw
3rd - Java Haas
2000 WORLD SERIES
Champion - Jose-Mumma Olazabal (4th title)
2nd - Soldier Montgomerie
3rd - Tack Nicklaus
2001 WORLD SERIES
Champion - Hunter Meehan
2nd - Kipper Parnevik
3rd - Tack Nicklaus
2002 WORLD SERIES
Champion - Tubby Waldorf
2nd - Davidson Love III
3rd - Ken Crenshaw
2003 WORLD SERIES
Champion - Seve Hemosteros (3rd title)
2nd - Kipper Parnevik
3rd - Ken Crenshaw
2004 WORLD SERIES
Champion - Kipper Parnevik
2nd - Davidson Love
3rd - Seve Hemosteros
2005 WORLD SERIES
Champion - Java Haas (3rd title)
2nd - Peard Fulke
3rd - Notah Kelly
2006 WORLD SERIES
Champion - Tack Nicklaus
2nd - Ken Crenshaw
3rd - Per-Ulrik Fatcatsson
2007 WORLD SERIES
Champion - JPY Hayes (2nd title)
2nd - Notah Kelly
3rd - Cavey Pavin
2008 WORLD SERIES
Champion - Kipper Parnevik (2nd title)
2nd - Cavey Pavin
3rd - Peard Fulke
2009 WORLD SERIES
Champion - Peard Fulke
2nd - Cavey Pavin
3rd - Soldier Montgomerie
2010 WORLD SERIES
Champion - Notah Kelly
2nd - Ken Crenshaw
3rd - Grantief Goosen
2011 WORLD SERIES
Champion - Edwardo Romero
2nd - Grantief Goosen
3rd - Soldier Montgomerie
2012 WORLD SERIES
Champion - Cavey Pavin
2nd - TC Choi
3rd - Java Haas
2013 WORLD SERIES
Champion - Davidson Love III
2nd - Peard Fulke
3rd - Cavey Pavin
2014 WORLD SERIES
Champion - Davidson Love III (2nd title)
2nd - Ken Crenshaw
3rd - Grantief Goosen
2015 WORLD SERIES
Champion - JPY Hayes (3rd title)
2nd - Ken Crenshaw
3rd - Hunter Meehan
2016 WORLD SERIES
Champion - Soldier Montgomerie
2nd - Trent Strange
3rd - Grantief Goosen
2017 WORLD SERIES
Champion - Notah Kelly (2nd title)
2nd - Java Haas
3rd - Grantief Goosen
2018 WORLD SERIES
Champion - Seve Hemosteros (4th title)
2nd - Peard Fulke
3rd - Ken Crenshaw
2019 WORLD SERIES
Champion - Davidson Love III (3rd title)
2nd - Hunter Meehan
3rd - Peard Fulke
STRONG FIELD LIKELY
The club's Tournament Competition Committee (TCC) will formally issue invitations in January to eligible players for this world renowned and feature event of the "20/20 Perfect Vision Tour", a week-long festival of sport.
Three-time winner and defending champion Davidson Love III will headline the expected international field of *Jose-Mumma Olazabal, *Seve Hemosteros, Rich Kent, Paulking Harrington, *Kipper Parnevik, Henney Stenson, *Peard Fulke, Garry Mize, *Java Haas, Sir Dick Faldo, *Hunter Meehan, *Edwardo Romero, Grantief Goosen, *Cavey Pavin, *Soldier Montgomerie, *Notah Kelly III, Trent Strange and *Per-Ulrik Fatcatsson (*past champion).
THE VENUES AND EVENTS
The teams events, either 1. 4BBB Match Play, Foursomes, Stableford or Stroke Aggregate depending on numbers, will be played Monday and Tuesday at Gosford and Wyong and the individual events, stableford and stroke, at Toukley and Shelly Beach on Thursday and Friday. Carts will be provided at all four venues.
1. Refer to the World Series Format page for full details
TOUR COSTS
The all-inclusive player entry fee is expected to be a modest $450 which covers green fees and carts, shirts (see image right), daily and overall golf prizemoney 2. ($1,450), euchre prize money ($200), topped off with a bite to eat and a few beers after Friday's Championship round.
The entry fee also allows tourists to participate in 'The Resch's Refreshes Hour' for which they will be able to purchase 14 Beercoins for $80. This offer represents over a dollar discount off Beercoin's average 12 month trading price on the Earlwood Securities Exchange.
Entry fees and accommodation balances are to be paid in full by early May through direct deposit to President Love's Cayman Island account. Earlier payment will of course be graciously accepted.
2. The cost of the trophy has been included in the increased prizemoney for the winner. If he wants a trophy, it will have to be paid for out of his prizemoney
ACCOMMODATION
Six tourists (Love, Fulke, Montgomerie, Kent, Fatcatsson and Olazabal) anted up their $200 deposit (of $400 total) for a bed on the Costa Plenti Estate. Two waterfront apartments in the Riviera complex are now booked, one Saturday (check-in) to Saturday (check-out) and the other Sunday to Saturday, for these urban sophisticates. For everyone else, it's fend for yourself.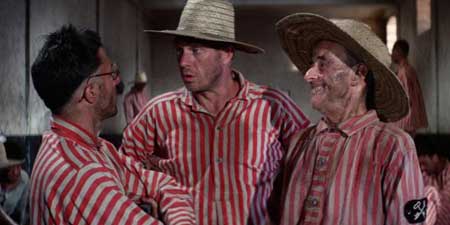 The dissident housing group, The Three Marketeers (Romero, Meehan and Faldo), have opened their normally insular social circle to include the club's legal counsel and accommodation orphan, Java Haas.
He was left stranded this year after his three regular roommates withdrew citing unsubstantiated medical reasons. The Three Marketeers anticipate Java, familiar with their new digs, will exercise the wisdom of Solomon in the allocation of bedrooms in the Coast Luxury apartment.