Fatcat Web Construction

DICKWORTH-LEWIS HANDICAPPING SYSTEM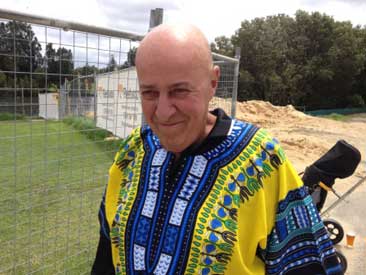 Professor Sir Dickworth Faldo (B.Math) is the inventor and patent holder for the potentially lucrative Dickworth-Lewis Handicapping System (DLHS). It considers your last result and the number of wins you've had in your last 15 starts before making the appropriate adjustment for next year.
DLHS works with the following constraints for the World Series of Golf:
first-time players are provided with a floating handicap which can be adjusted if, and as, they progress through the tournament,
the maximum handicap is 40, and
players must play all rounds to receive a handicap benefit for their next WS event. However, a player who does not play all rounds may, depending on their result, still incur a handicap penalty for the following year.
In the DLHS table below, positive numbers reduce your handicap and negative numbers increase your handicap. "Last 15" refers to the number of wins you've had in your last 15 World Series starts.
WORLD SERIES HANDICAP TABLE
<4 Starts
No Wins Last 15
1 Win Last 15
Placing
Amend
Placing
Amend
Placing
Amend
1st
5
1st
3
2nd
3
2nd
2
2nd
2
3rd
2
3rd
1
3rd
1
4th-6th
0
4th-6th
0
4th-6th
0
7th-9th
-1
7th-9th
-1
7th-9th
-1
10th-20th
-1
10th-20th
-2
10th-20th
-1
21st+
-1
21st+
-3
21st+
-1
dnp all
0
dnp all
0
dnp all
0
dnp
0
dnp
0
dnp
0
2 Wins Last 15
3 Wins Last 15
>3 Wins Last 15
Placing
Amend
Placing
Amend
Placing
Amend
1st
5
1st
6
1st
7
2nd
3
2nd
4
2nd
4
3rd
2
3rd
2
3rd
3
4th-6th
0
4th-6th
0
4th-6th
0
7th-9th
-1
7th-9th
0
7th-9th
0
10th-20th
-1
10th-20th
0
10th-20th
0
21st+
-1
21st+
0
21st+
0
dnp all
0
dnp all
0
dnp all
0
dnp
0
dnp
0
dnp
0
PLAYER CATEGORIES AFTER 2017 EVENT
| <4 Starts | No Wins Last 15 | 1 Win Last 15 |
| --- | --- | --- |
| Rich Kent | everybody else | Soldier Montgomerie |
| Muzzy Zoeller | | Cavey Pavin |
| | | Edwardo Romero |
| | | Peard Fulke |
| | | Tack Nicklaus |
| | | Java Haas |
| | | Seve Hemosteros |
| | | Big Jack Daley |
| | | Garry Mize |
| 2 Wins Last 15 | 3 Wins Last 15 | >3 Wins Last 15 |
| --- | --- | --- |
| Notah Kelly III | JPY Hayes | Jose-Mumma Olazabal |
| Davidson Love III | | |
| Kipper Parnevik | | |
Fatcat Web Construction