Fatcat Web Construction

ROUND 1 NEWS, GAMES AND STARTS
Sportsfans,
EARLWOOD TIME
JAVA NRL CLOCK
sleeps until St.George host Brisbane
at Jubilee Oval (Thursday, March 8) ...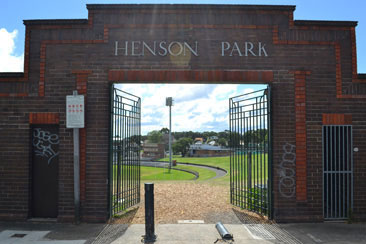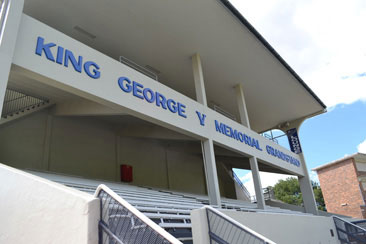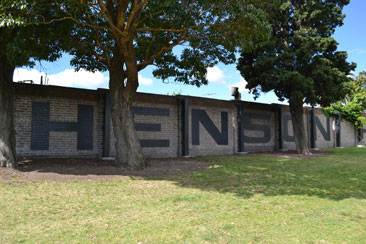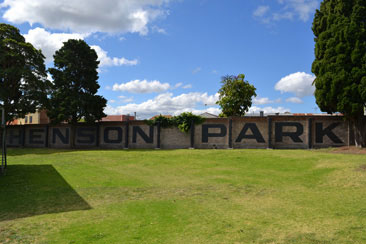 2017 TIPPING COMP TESTIMONIALS
"Thanks mate for another enlightening year where I learnt that I am not as smart as my 6 year old and got my arse kicked ! See you next year."
Clifty from Ryde
2017 TIPPING COMP TESTIMONIALS
"Thanx for all your good work Fatcat, much appreciated."
John H from Gosford
2017 TIPPING COMP TESTIMONIALS
"My God, why have you and the Panthers forsaken me?"
Mark C from Balmain
2017 TIPPING COMP TESTIMONIALS
"Thank you for another outstanding year of running this."
Alan K from Puncbowl
2017 TIPPING COMP TESTIMONIALS
"I take this opportunity to thank you for enabling myself, my wife and grandson to participate in your competition. Please convey best of luck to all the other people at the top and let them know I think I can still win it !"
Barry S from Davistown
2017 TIPPING COMP TESTIMONIALS
"Thank you once again for another great year."
The Malones from NSW North Coast
2017 TIPPING COMP TESTIMONIALS
"I'm still not break-even yet. I can't believe those guys picked St.George."
Danny D from Alexandria
2017 TIPPING COMP TESTIMONIALS
"Thanks for the job you do - it's a great comp and a lot of fun."
Shaun F from God's Country
2017 TIPPING COMP TESTIMONIALS
"Hey Mr Cat, I think you have next week's draw incorrect - the Broncos are playing St George."
Clive G from Bateau Bay
2017 TIPPING COMP TESTIMONIALS
"Just when I thought I was going alright ... thanks for another 'enjoyable' season. Cheers mate and see you soon."
"Ralphy" from Engadine
My thanks to the many who continue to back up year after year and also a warm welcome to our newcomers - hopefully by season's end it will have dawned on you that banging your head against the brick wall of tipping success each weekend, and paying for the privilege, is not the smartest thing you'll have done during the year.
Remember Thursday is the new Friday with Thursday night football for most of the season. If you're the forgetful type, it may be wise to lodge your selections when you receive the email reminder - they can always be updated before the online cut-off.
Your task this week is to select 6 scratch and 4 handicap winners from these 8 games (home team first):
STARTS WILL BE CONFIRMED A FEW
DAYS BEFORE THE OPENING MATCH
St.George vs Brisbane (+1.5)
| Jubilee Oval 7.40pm Thursday
Newcastle (+1.5) vs Manly
| McDonald Jones Stadium 6.00pm Friday
NQld vs Sharks (+5.5)
| 1300 Smiles Stadium 7.40pm Friday
Wests Tigers (+9.5) vs Roosters
| ANZ Stadium 4.00pm Saturday
Souths vs Warriors (+4.5)
| Perth Stadium 6.00pm Saturday
Bulldogs (+8.5) vs Melbourne
| Perth Stadium 8.00pm Saturday
Penrith vs Parramatta (+2.5)
| Panthers Stadium 4.00pm Sunday
Gold Coast (+2.5) vs Canberra
| Cbus Super Stadium 6.30pm Sunday
The on-line cut-off is 7.40pm Thursday (scheduled kick-off for St.George vs Brisbane). Tipsters who miss this important deadline have until 4.00pm Saturday (Wests Tigers vs Roosters) to email me their late picks but they are penalised 1 selection and are only allowed to submit 9 (5 scratch and 4 handicap) chosen from the remaining, unplayed games.
To lodge your tips online, click here to open the login page, type in your username and password and the games and starts will be displayed under your name. When you have made the required number of selections, the submit button becomes available. Press the submit button - it's the most critical part of lodging your selections - and your tips are on their way to the ESG&EC database. You will receive an almost immediate email confirmation of your selections.
In the unlikely event of a site malfunction, but they still must be received by me before the respective cut-off time.
Regards,
Fatcat.
Fatcat Web Construction